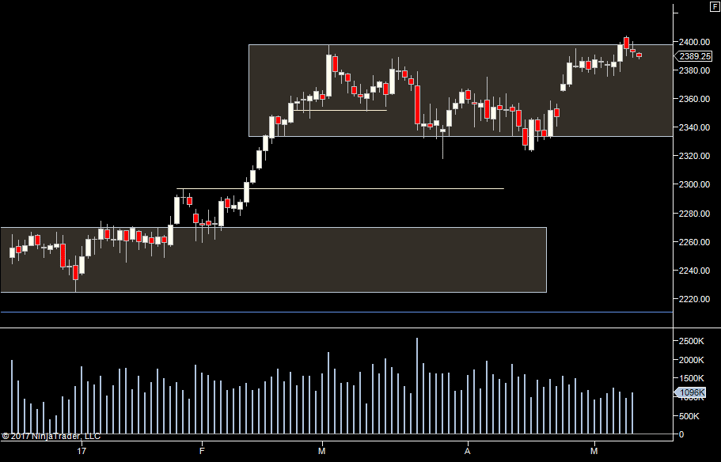 Its starting to look more like the market is rolling over. Volume is still weak at just over 1 million contracts.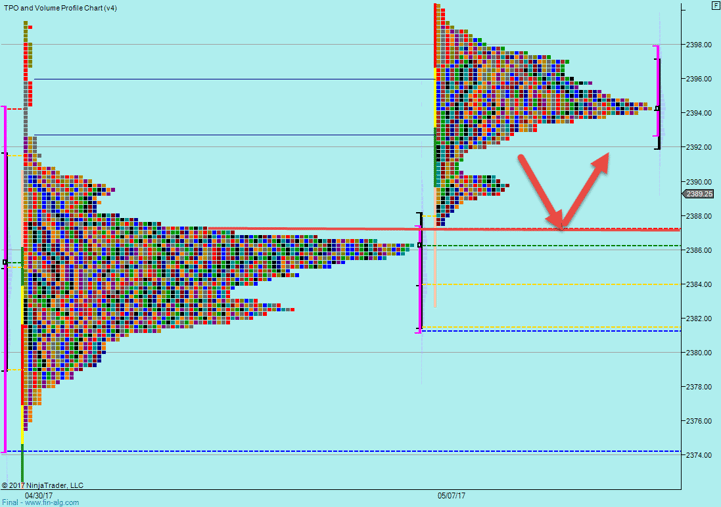 We moved down to the top of the major distribution from last week (2387.25). So an eye on that area.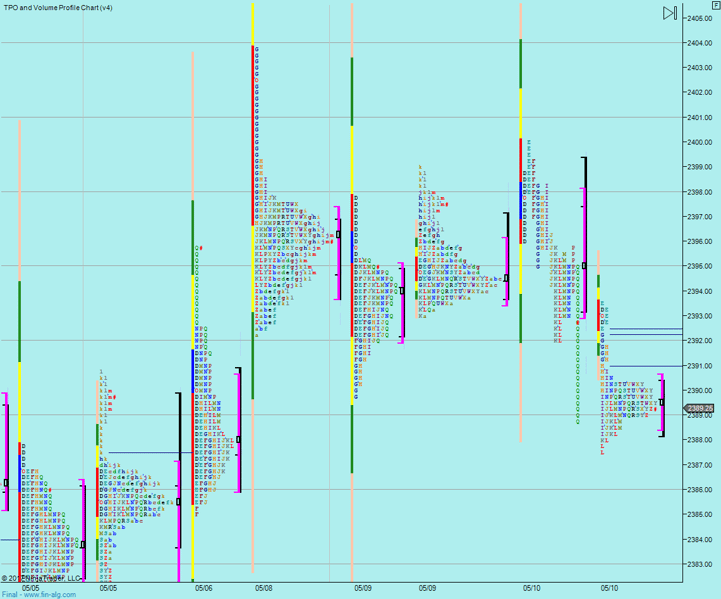 It's worth keeping an eye on yesterdays value low and low. If we are going to carry on down, then a move up off the open to a common level will help us on the way down.
Plan
- Slight short
bias
- Looking for a move up to fail as the best opportunity of attracting downside volume
- We have moved up from 87.25 so far, so we may see speculators react to that
- So I'll let this play out for the first 15-20 minutes to see which way the wind blows

Weekly Numbers
Range
- 2387.50 -> 2402.75
Value - 2392.75-> 2397.75
S1 - 2383, R1 - 2405.50
Daily Numbers
Range - 2388.75 -> 2400
Value - 2393 -> 2398
Globex 2387.50 -> 2393.50
Settlement – 2393.25
Today -2387.25
Long Term Levels - 2178.75, 2129.50, 2099.75, 2084, 2078.75, 2000.75, 2400