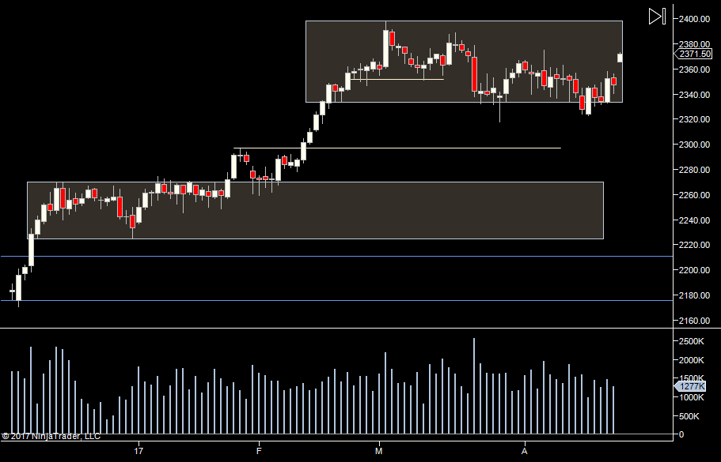 A gap up overnight - so I'm now biased towards a move to the high of the range.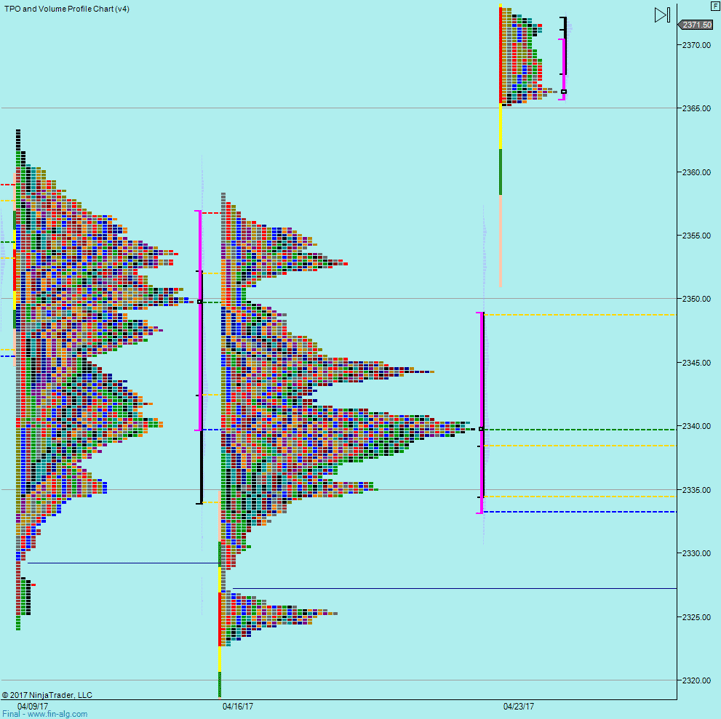 First order of the day - is whether we fall back and
fill the gap
. Other than that, we are in the middle of the overall range, so not expecting a one-way day.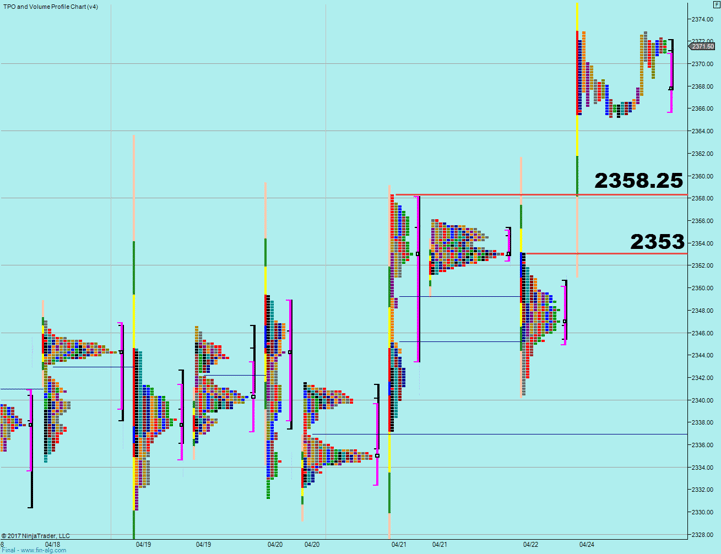 Gap fill targets are potentially at 2353 (to Fridays high) or 2358.25 (last weeks high)

Plan
- Careful during the first few minutes. It could be volatile at the open
- Shorts below the overnight low with targets to 58.25 and 53
- Longs on high volume moves up, but only after the first 15 mins

Weekly Numbers
Range - 2322.75 -> 2358.25
Value 2333.25 -> 2348.75
S1 - 2331.25, R1 - 2360.75

Daily Numbers
Range 2340.50 / 2353 -> 2356
Value - 2345 -> 2350
Globex 2365.25 -> 2374

Settlement – 2373.75

Today - 2353, 2358.25

Long Term Levels - 2178.75, 2129.50, 2099.75, 2084, 2078.75, 2000.75