Market has hit the low of our range a few times and not managed to make it to the other side. It's still rangebound but I think a lot of people will see this as bearish, so I'm thinking it won't take much to bring in downside participation.

It's earnings season - so an eye on the pre-market releases as anything major could change the mood of the market.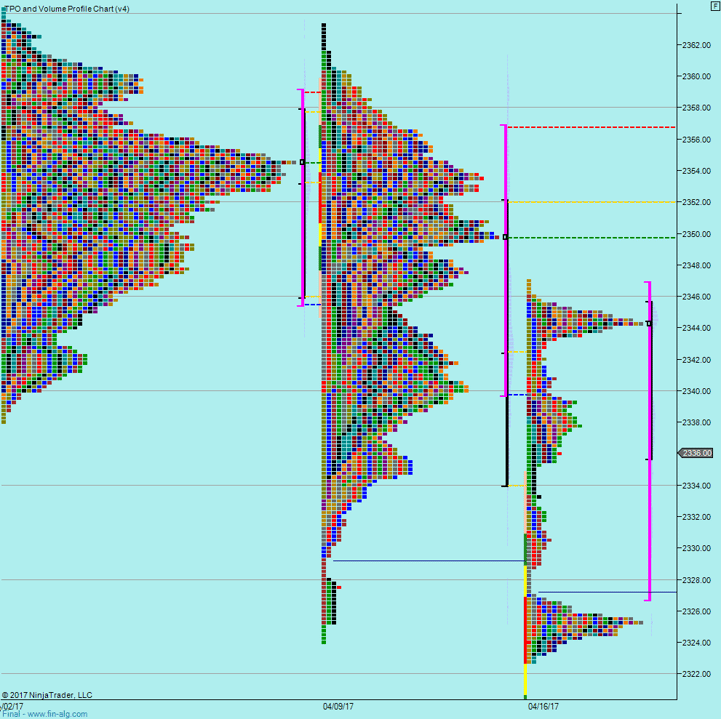 Not much to get from the weekly profile - last week was a 4 day week and yesterday was a holiday in much of Europe. It was a fairly evenly distributed week.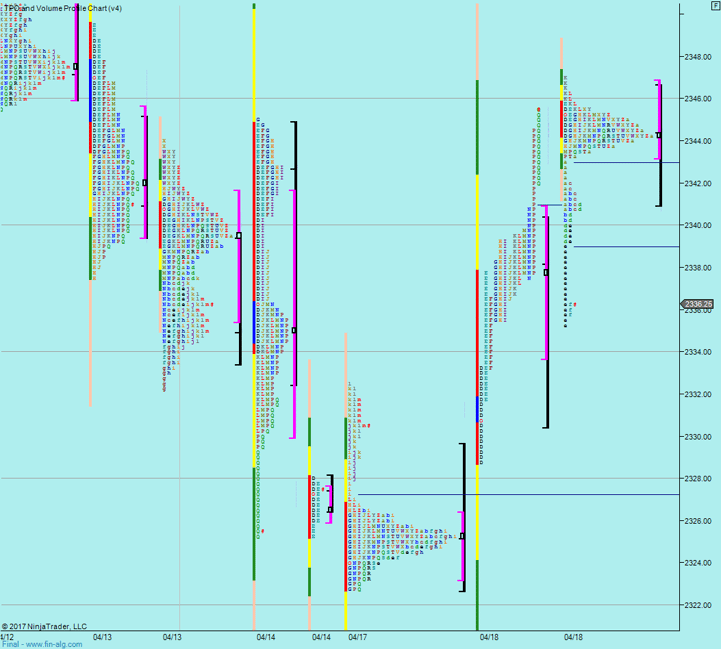 Yesterday looks like a bounce up, but volume was less than 1 million - because of the holidays I presume.

Plan
- Volume needs to come back before we make any decisions - especially any presumptions because of yesterdays low participation move up.
- No trade for the first 15 mins because we are starting without much information
- Will look for longs above yesterdays range with a long term goal of 2400
- Will look to go short on high volume down moves pretty much anywhere
- an eye on the earnings for anything that could throw is for a loop!

Weekly Numbers
Range - 2324 -> 2363.25
Value 2339.75 -> 2356.75
S1 - 2313.25, R1 - 2352.50

Daily Numbers
Range 2322.75 / 2328.75-> 2345.50
Value - 2333.75 -> 2340.75
Globex 2334.50 -> 2347

Settlement – 2345

Long Term Levels - 2178.75, 2129.50, 2099.75, 2084, 2078.75, 2000.75