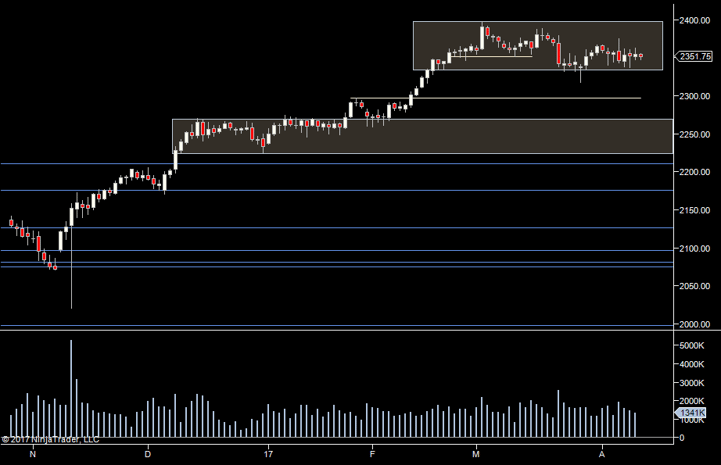 Volume getting lower by the day - still neutral and still in the middle of a range.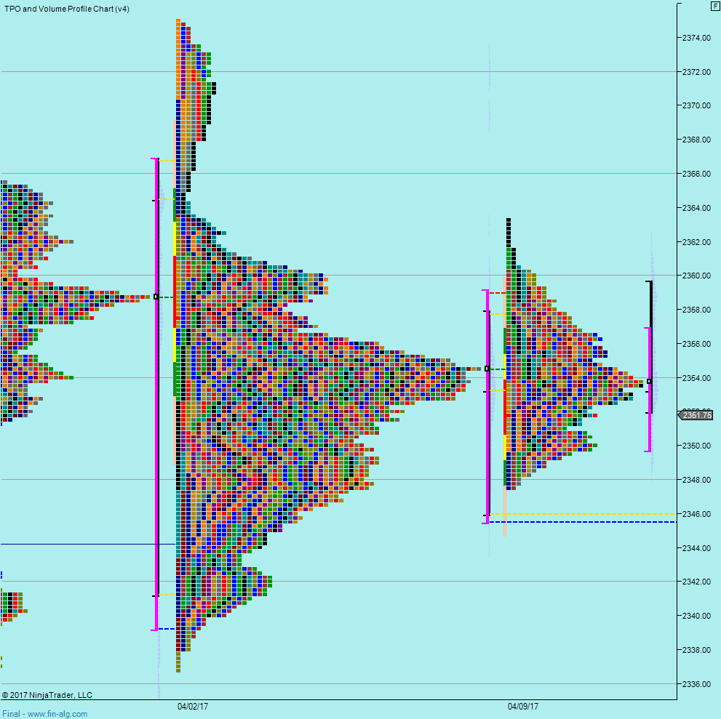 Trading within the main distribution from last week - so again, very neutral.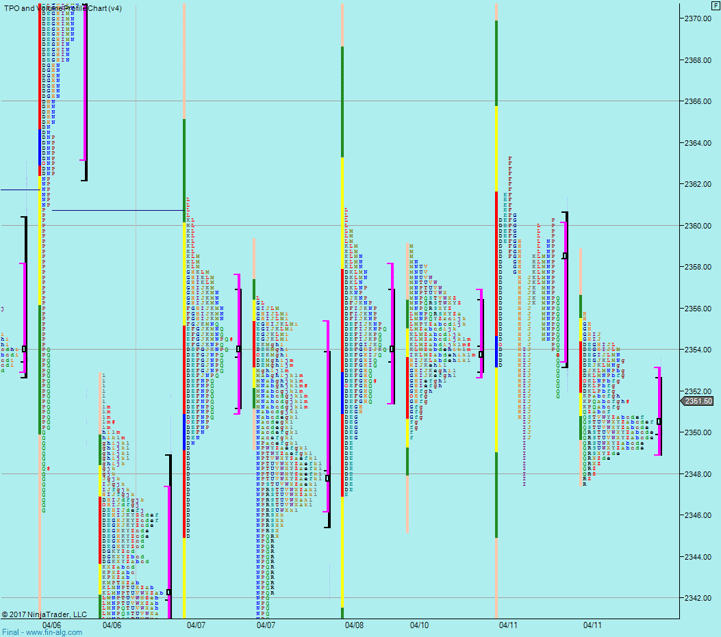 Yesterday we were looking to
fade
45 and 61. Actual low and high were 47.50 and 63.25.
Plan
- Same as yesterday - no
bias
- looking for a trade off the open, then not interested unless we get to 45 or 61 , at which point looking to see if the range holds or breaks.
- will trade a range hold by default (with low interest)
- will play a continuation of a break only if we have good volume
Weekly Numbers
Range - 2336.75 -> 2375
Value 2345.50 -> 2359
S1 - 2336.50, R1 - 2371.50
Daily Numbers
Range 2347.50 -> 2263.25
Value - 2353.50 -> 2360
Globex 2347.50 -> 2355.75
Settlement – 2352.50
Today Only - 2345, 2361
Long Term Levels - 2178.75, 2129.50, 2099.75, 2084, 2078.75, 2000.75