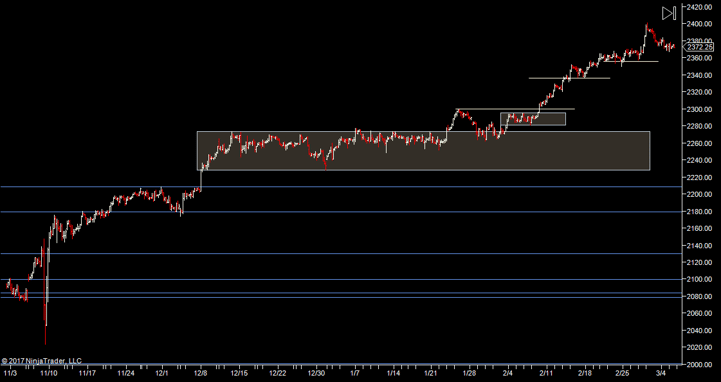 Market is pulling back. Not a lot and I'm still watching out for us to settle into a nice 100+ point range.

Trouble is - pullbacks have been very shallow of late, so it's be silly not to look for some closer levels as potential support. So I'm looking at 2355.50 and 2336.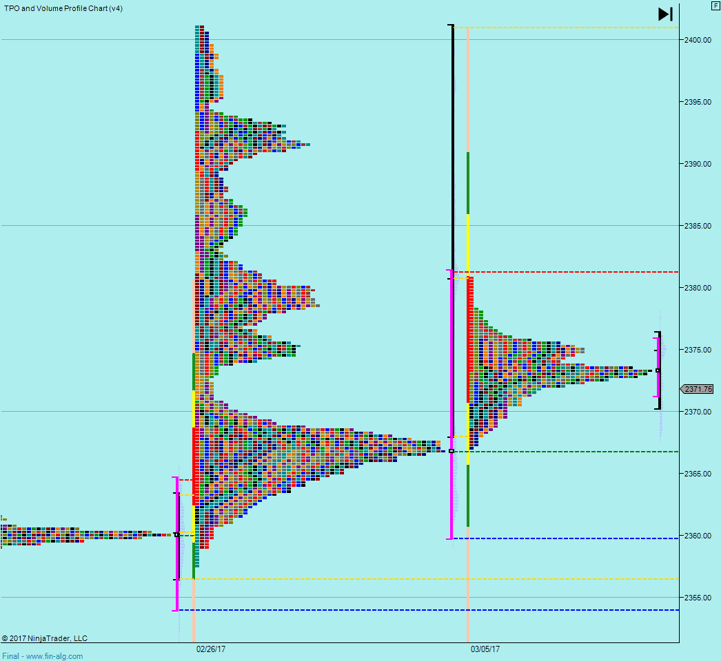 We are also holding above the lower distribution from last week, 2368.50 area. So this also could be as low as we go.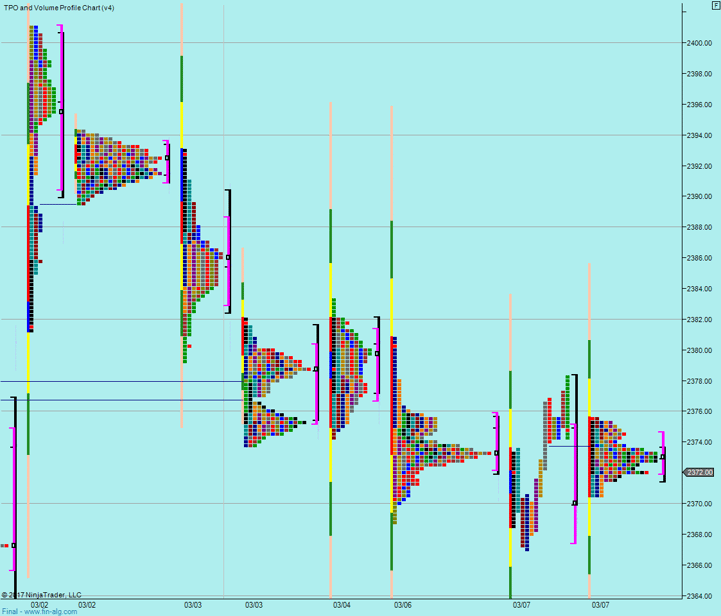 Yesterday had a slightly higher close than open. Not really a lot going on there.
Plan
- Biased downside but looking at the potential that the bounce at 68.50 could be the end of the move.
- Volatility still low, so looking for an early trade and expecting
chop
- If no open trade, then it's one of those 'wait and see' days, I don't have many scenarios going in
Weekly Numbers
Range - 2357.50-> 2401
Value 2381 -> 2359.75
S1 - 2359, R1 - 2402.50
Daily Numbers
Range 2367 -> 2378.25 / 2380.75
Value 2367.50 -> 2375
Globex 2379.50 -> 2375.50
Settlement – 2375.50
Today Only - 2336, 2355.50, 2368.50
Key Levels – 2178.75, 2129.50 , 2099.75, 2084, 2078.75, 2000.75, 1945.5,1898.75,1812.5,1783.5