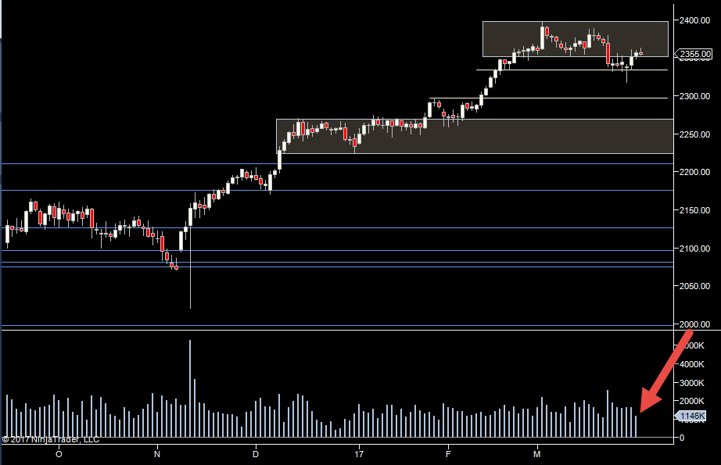 Volume was really low yesterday, we did close higher but I don't see that really as confirming the long bias I had, we mostly moved sideways.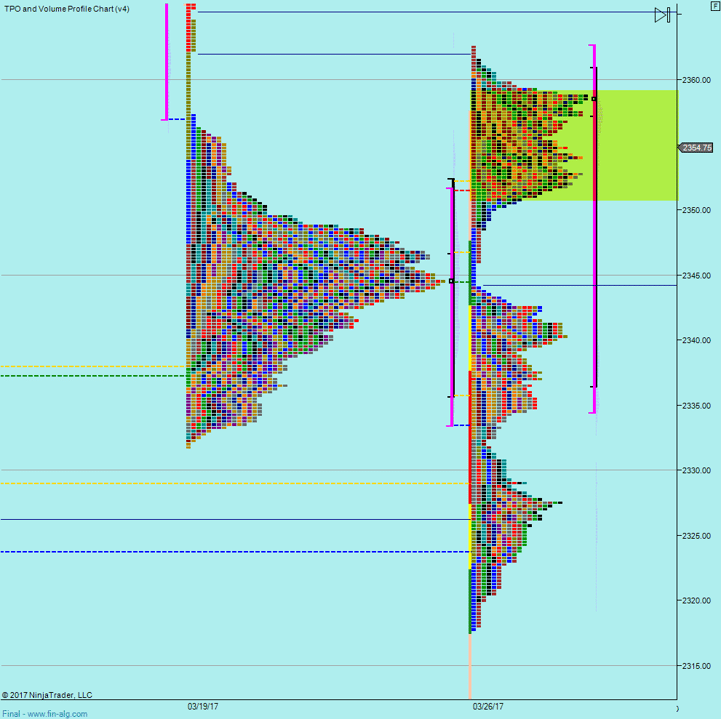 The weekly profile is
bullish
but we are in danger of ranging 2351-2359.50, so watch that area for a
fade
as we go.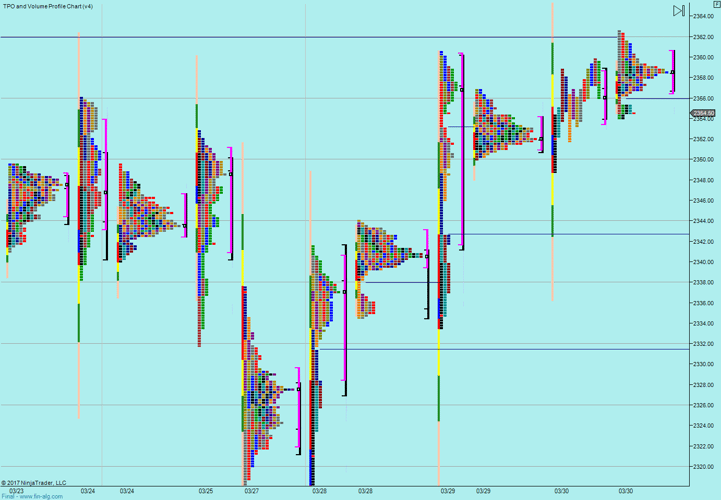 We are holding yesterdays
value area
overnight (53.50), so an eye on that into the open.
Plan
- Eyes on volume into the open - if it stays low, look to fade moves
- No continuation trades between 51 and 59.50 but do look for 53.50 to hold
- If we break out from the 51-59.50 area - look for a headfake and take a continuation only on decent volume
Weekly Numbers
Range
- 2317.75 -> 2362.50
Value 2335-> 2362.50
S1 - 2324.75, R1 - 2371.75
Daily Numbers
Range 2348.75-> 2359.75
Value - 2353.50 -> 2358.50
Globex 2353.50 -> 2362.50
Settlement – 2357
Today Only - 2351-2359.50, 2353.50
Long Term Levels - 2178.75, 2129.50, 2099.75, 2084, 2078.75, 2000.75