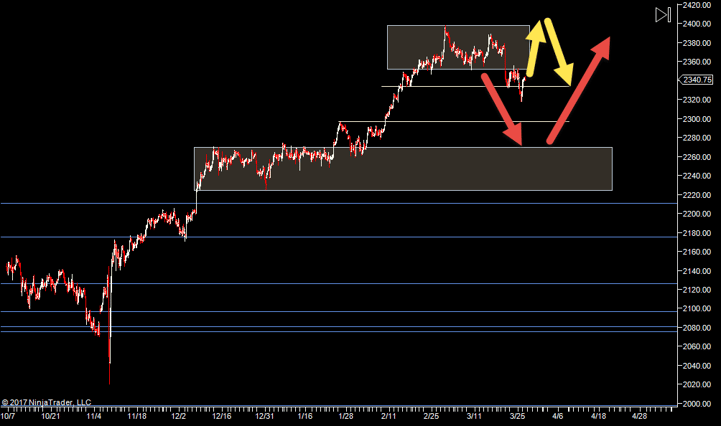 A few scenarios I'm considering medium term. In other words - waiting for a range to form, so we can trade it.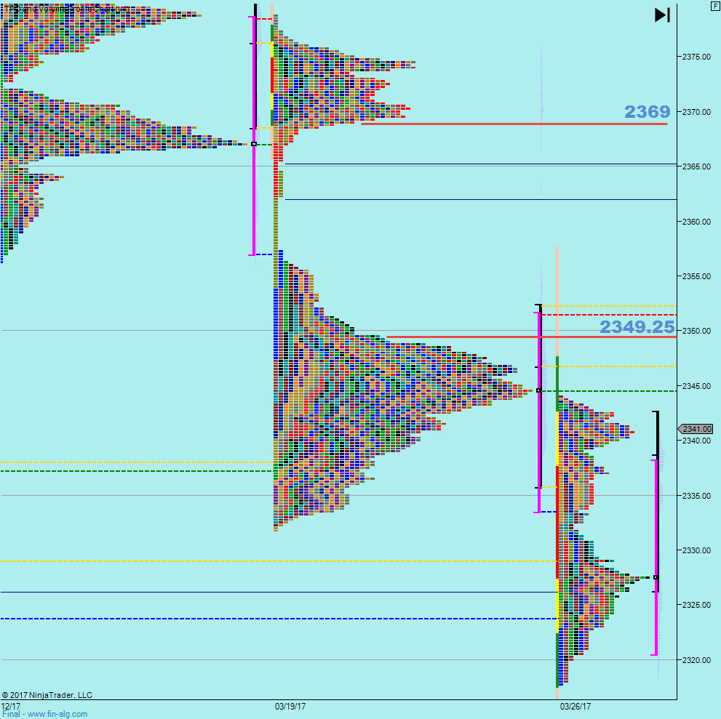 To the upside, I'm watching 49.25. If we can break that we could see a swift move up to 2369.
From a daily perspective, we do have
chop
above us.
All in
all - not much there to give us a strong
bias
but it does have the appearance of the push through that top range being rejected.
Plan
- No bias - a wait and see day
- Will play longs above yesterdays range with caution at 49.25
- Will follow any
short side
momentum only if there is overwhelming volume
Weekly Numbers
Range - 2331.75 -> 2378.75
Value 2342-> 2351.50
S1 - 2324.75, R1 - 2371.75

Daily Numbers
Range 2317.75 / 23155 -> 2341.50
Value - 2328.50 -> 2340.50
Globex 2338.25 -> 2344
Settlement – 2338.50
Today Only - 2349.25, 2369
Long Term Levels - 2178.75, 2129.50, 2099.75, 2084, 2078.75, 2000.75