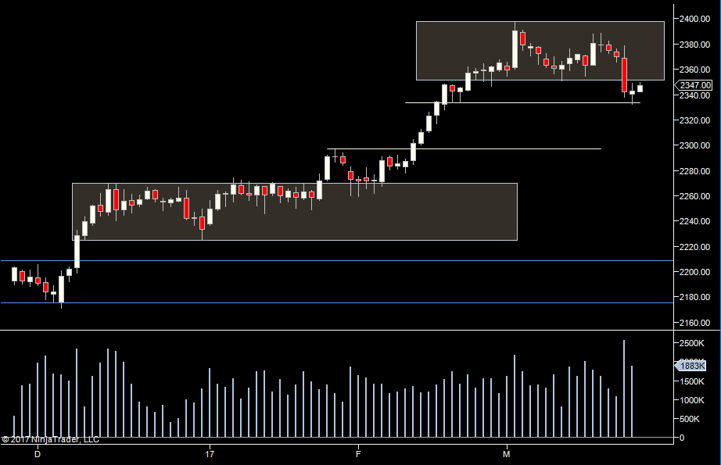 Well- the sky seems to have taken a break from falling... We've bounced up for now but the market will still be feeling the sting from the drop. So on any break down, we have a very good chance of sellers piling in again.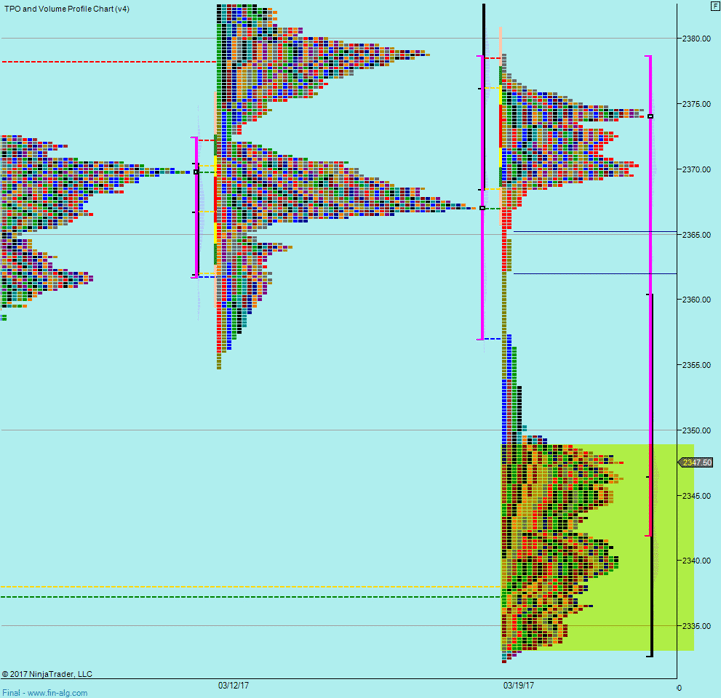 Since the drop, we've been trading around 33.50-> 48.75. So first order of the day is seeing if we'll break that. It's then 'fresh air' all the way from here to 2369. So we could see a pop upside from here.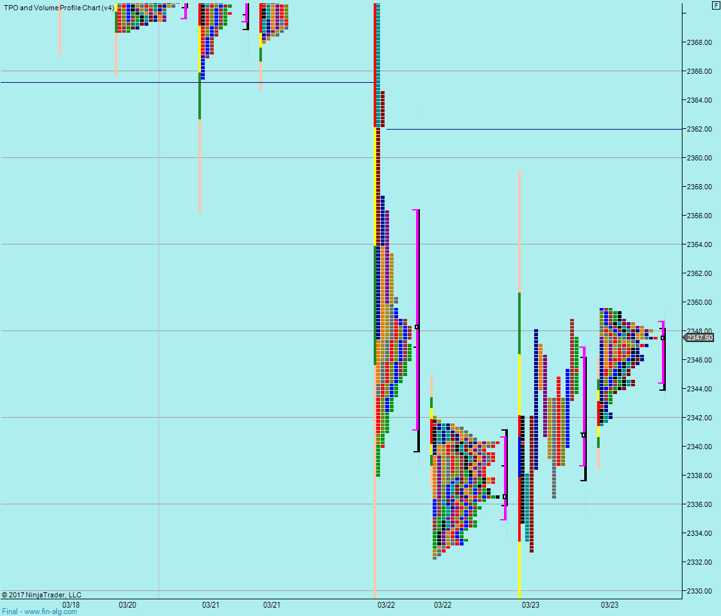 There's not much to take from the daily profiles.
Plan
- No
bias
going into today
- not interested in trades in the middle of the 33.50-48.75
range
- looking for shorts below 33.50 and longs above 48.75
- if not break - will also be looking to
fade
these levels back into the range
Weekly Numbers
Range - 2332.25 -> 2378.75
Value 2342-> 2378.50
S1 - 2357.25, R1 - 2390.25
Daily Numbers
Range 2332.25 / 2332.75 -> 2348.75
Value - 2338.75 -> 2346.75
Globex 2341.50 -> 2349.50
Settlement – 2348
Today Only - 2333.50, 2348.75
Long Term Levels - 2178.75, 2129.50, 2099.75, 2084, 2078.75, 2000.75