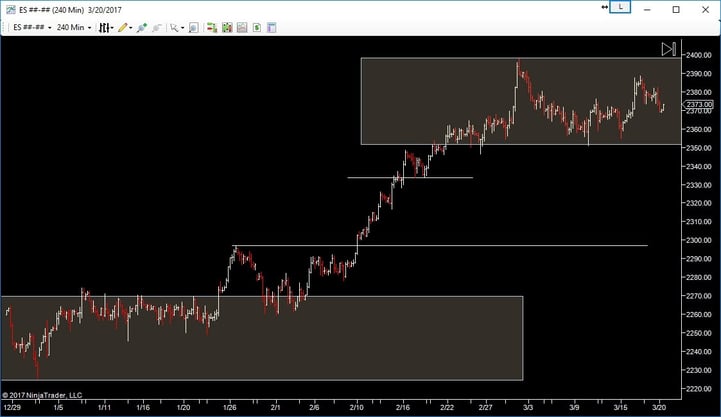 I'm on the lookout for us developing to a range. Looking at 2351.50-2398 potentially.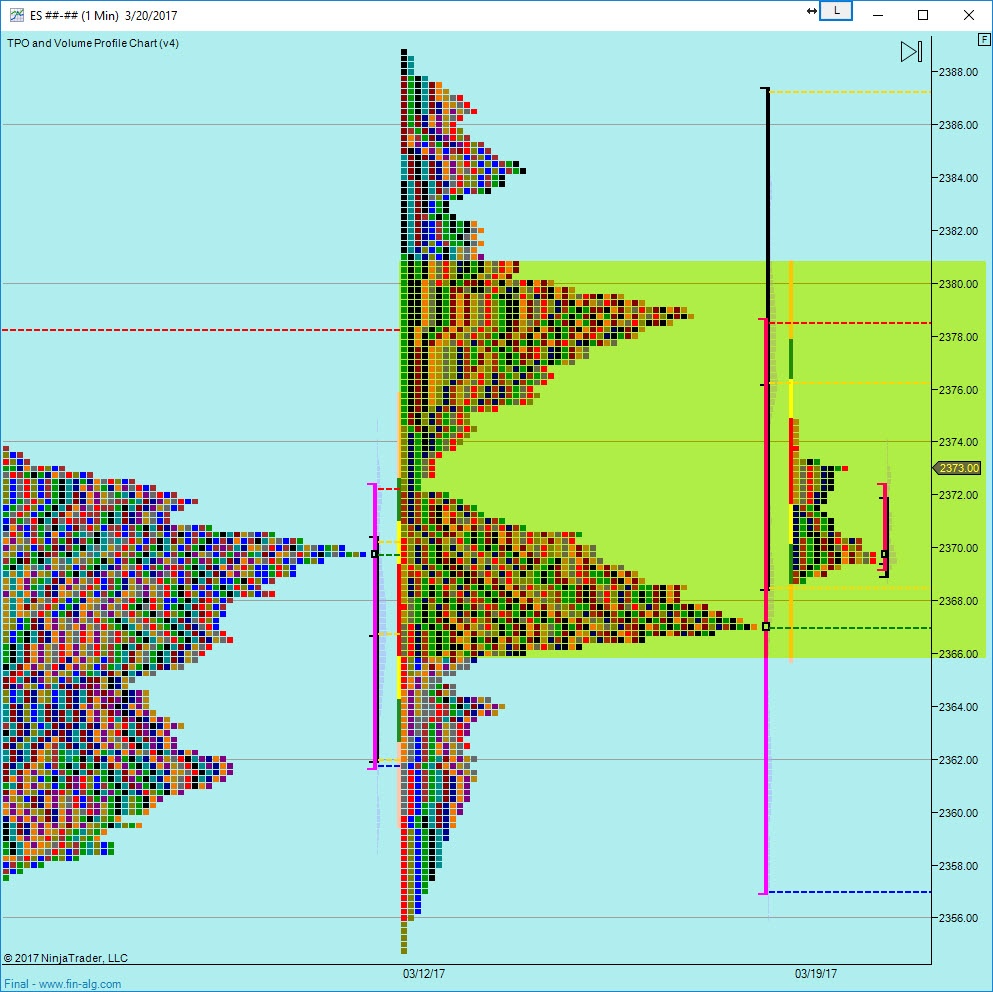 We have 2 distributions from last week, I have my eye on the outer extremes of both of those distributions, 2366 & 2380.75.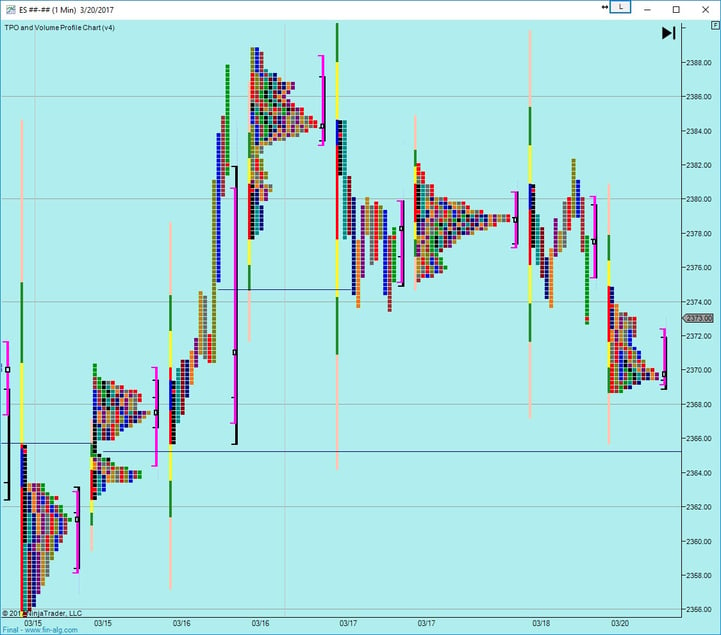 n the daily profiles, we appear to be in a move down.
Plan
- Watching for a range 51.50-98.
- Also watching 66 & 80.75 within that for a bounce
- No real
bias
going into today but will follow any moves down
- Will also look to short a retracement up to yesterdays low/
value area
Weekly Numbers
Range - 2354.75 -> 2388.75
Value 2357-> 2378.50
S1 - 2357.25, R1 - 2390.25
Daily Numbers
Range 2372.75 -> 2382
Value 2375.50 -> 2380
Globex 2368.75 -> 2374.75
Settlement – 2371.25
Today Only - 2351.50-2398, 2366-2380.75
Long Term Levels - 2178.75, 2129.50, 2099.75, 2084, 2078.75, 2000.75