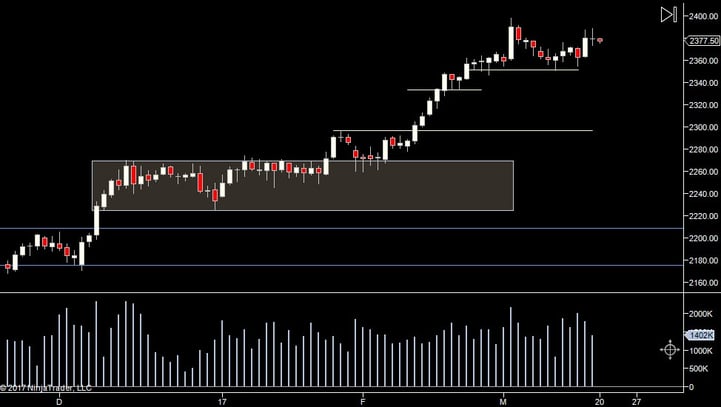 A pretty flat day yesterday, so no 'resolution' after the FOMC.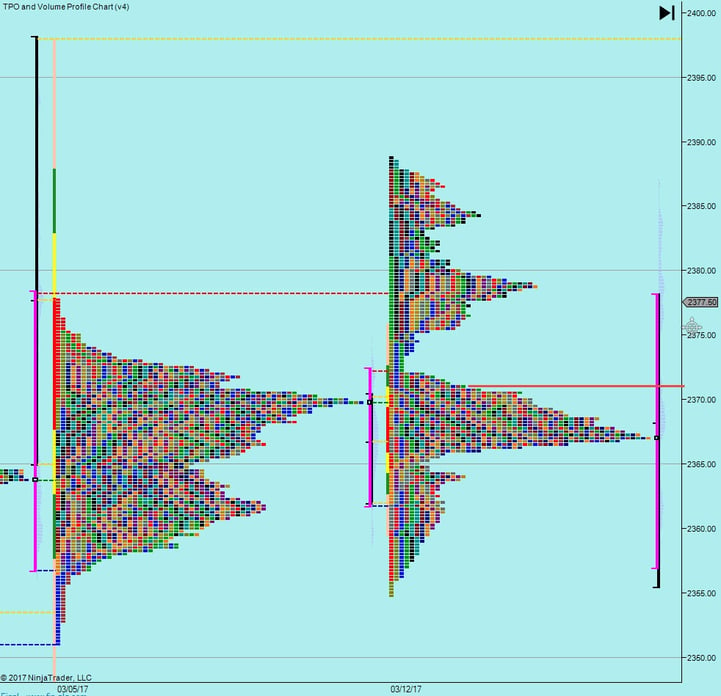 We are building volume from 2375.50-> 2387, so watching the extremes as that builds out.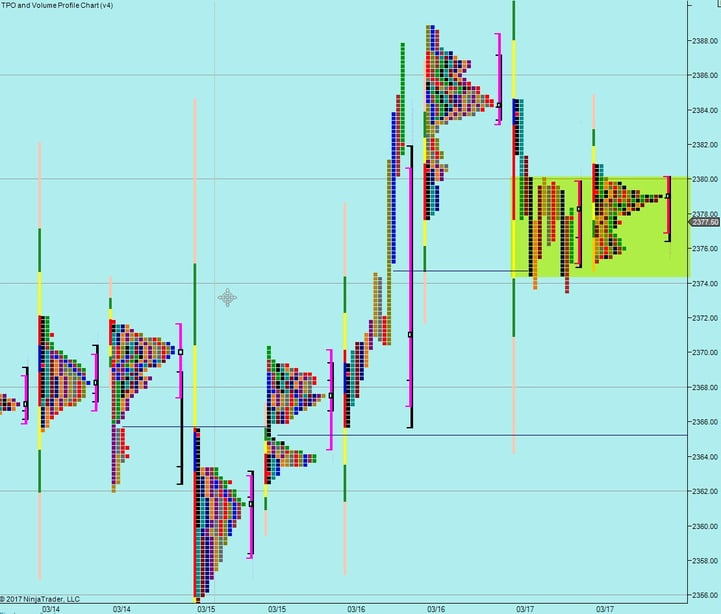 Yesterday we were watching 71 & 74.50, we got down to 73.50 and then stuck in a tight
range
, mostly between 74.50 and 78. We've stayed in that range overnight, so eyes on that into the open.
Plan
- Absolutely no
bias
at all.
- bigger picture watching for a range 2350-2400
- near term watching 74.50->2380 and then 2387
- low expectation overall
The plan is "there is no plan"
Weekly Numbers
Range - 2354.75 -> 2388.75
Value 2357-> 2378
S1 - 2354.75, R1 - 2378.50
Daily Numbers
Range 2374.50 -> 2384.50 / 2388.75
Value 2367 -> 2380.50
Globex 2375.25 -> 2388.75
Settlement – 2377.25
Today Only - 2351.75-2400., 2371, 2374.50
Long Term Levels - 2178.75, 2129.50, 2099.75, 2084, 2078.75, 2000.75