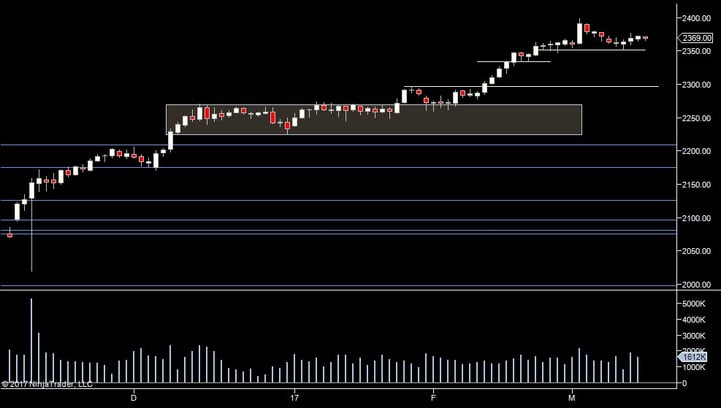 As expected Monday was lackluster with little movement.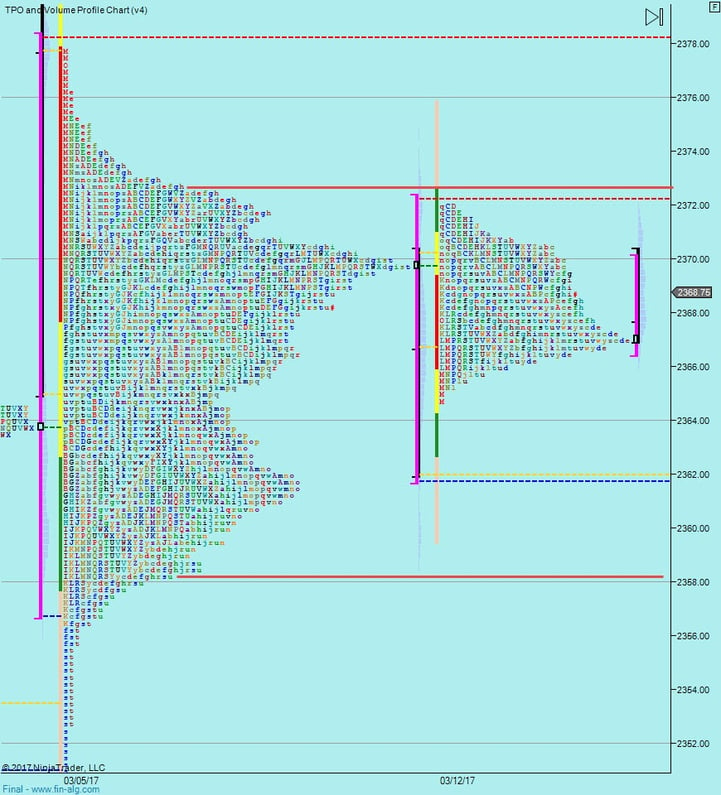 We did trade up towards the high of last weeks distribution/value area - a point short of our 2373 level but close enough.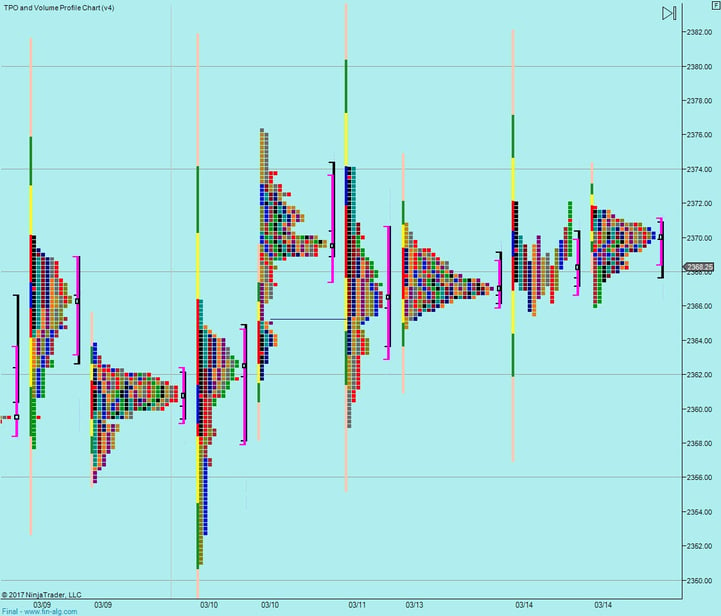 It does seem a long wan to the low of that area, so looking for more local action off the open (yesterdays levels).
Plan
- No
bias
, not expecting much until
FOMC
on Wed
- looking for continuation down towards the low of last weeks distribution to (2358.25)
- Will keep an eye out at yesterdays high/low for a bounce too - it's possible we'll have a really narrow day, in which case continuation is off the table.
Weekly Numbers
Range
- 2351 -> 2377.75
Value 2361.75 -> 2372.25
S1 - 2354.75, R1 - 2378.50
Daily Numbers
Range 2364.75 / 2365.50 -> 2372
Value 2366.75 -> 2369.75
Globex 2366 -> 2371.75
Settlement – 2367
Today Only - 2333.25, 2351.25, 2358.25, 2373
Long Term Levels - 2178.75, 2129.50, 2099.75, 2084, 2078.75, 2000.75