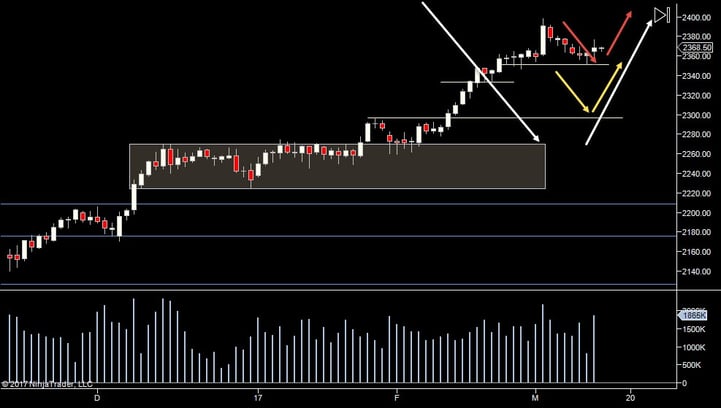 Still looking at 2 scenarios
1 - Market finds support at a recent level (may have already happened)
2 - Market moves into a nice 100 point range

We may not get an answer till after the FOMC - rates are supposed to go up so we could start the week in a holding pattern till that happens.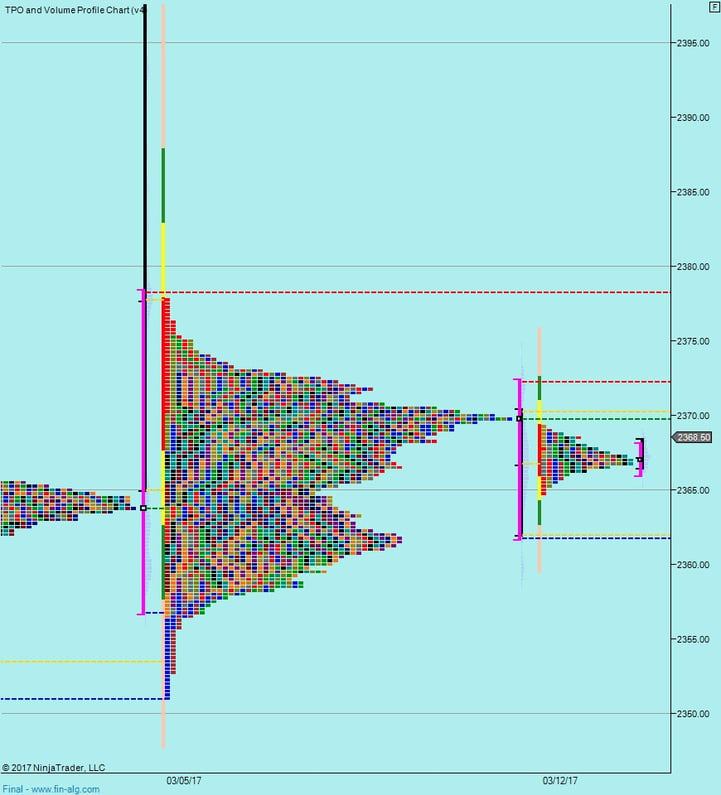 Just one fat distribution last week. 2358.25-2373 are the extremes.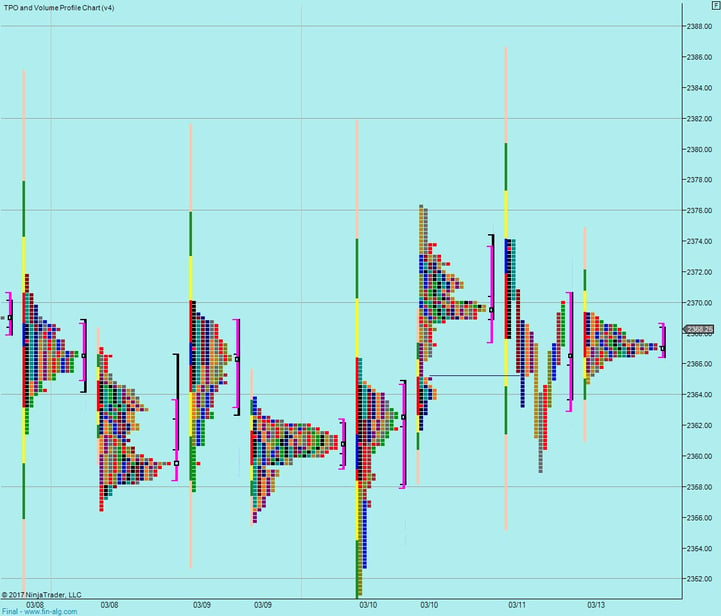 The daily profiles show the same thing. With
overnight
action in the middle of Fridays range, not the thing you want to see for a
breakout
.
Plan
- Expecting a tight range till FOMC
- looking to
fade
moves to 2373 and 3258.25
- Follow a break on extreme volume only
Weekly Numbers
Range - 2351 -> 2377.75
Value 2361.75 -> 2372.25
S1 - 2354.75, R1 - 2378.50
Daily Numbers
Range 2359 -> 2374 / 2376.25
Value 2363 -> 2370.50
Globex 2364.75 -> 2369.25
Settlement – 2367.50
Today Only - 2333.25, 2351.25, 2358.25, 2373
Long Term Levels - 2178.75, 2129.50, 2099.75, 2084, 2078.75, 2000.75