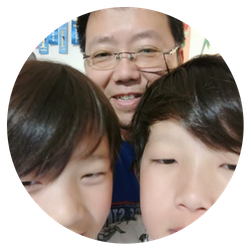 Nasdaq futures ($NQ) are one of the more volatile trading instruments. In fact, many traders might think that keeping a sub-10 point stop in them would be a challenge not worth taking. Yet, as we know, more risk does not equal more reward. And Z.S., one of TopstepTrader's more than 170 active funded traders, proves it. Looking to make just 10 points as his target, he has to keep his stop lower, set at just six points.
That doesn't leave him much room for error, which means that he has to be very choosy with his entries. And he has been, averaging more than $100 in profits on every trading day — winning and losing days included.
While Z.S. points out that he still has a lot to learn, he also has seen success. A look at his approach may help new traders fine tune their own.
Transition to Futures Trading
Z.S., from New Jersey, traded individual stocks off and on for many years. But a little over eight years ago, he caught the futures bug. At first, he says that he assumed trading futures would be easier than trading stocks because he figured there were "far fewer variables to worry about." However, he quickly discovered that was a "costly error."
"Trading futures certainly proved to be the most challenging endeavor I've ever taken," says Z.S. "Though neither stocks nor futures is easy, what makes futures even harder is it offers much higher leverage, which can destroy your account very fast."
Z.S. says he bounced between a number of products and approaches when he first tried futures. "I've traded Euro ($6E), Crude Oil, Natural Gas ($NG), Copper ($HG), Bonds ($ZB) and Soybeans ($ZS), switching between various time frames and indicators. I traded any combination of products from a few days to one or two years trying to find my niche," says Z.S.
Recently, he's settled on Nasdaq futures using only 3-minute and 10-minute charts.
NOTE: If you're looking to take a deep dive into the Nasdaq, check out our Limit Up! interview with the former CEO of Nasdaq, Robert Greifeld.
Keep More Profits in Your Pocket
The choice to trade Nasdaq futures appears to be working for him. Here are a few of his stats:
Average losing trade: -$126.78
Average winning trade: $198.96
Winning trade percentage: 45%
Winning day percentage: 59%
Averaging just $126 on losing trades with NQ shows that Z.S. keeps his risk tight. With each point in NQ costing $20, Z.S. lets his trades move just six points against him before he decides that he's wrong on direction and needs to get out of the trade.
But the winning trade percentage versus winning day percentage also reveals some insights into Z.S.'s trading style. Being right on just 45% of trades, but profiting on 59% of trading days suggests that Z.S. doesn't let his profits slip away.
In fact, he says he is still working on keeping more of his profit when he's up. Long story short? Z.S. manages his risk to come out ahead.
Learn How to Identify Market State
Switching to futures caused a few difficulties for Z.S. First, he says, the stock market has an "inherent daily routine" that makes it easier for traders to get a feel of the market's condition. He also had trouble with intraday price movement in futures, which can swing heavily inside ranges.
"I struggled with identifying a trend vs. a cycle," he says. In a trend, the market will continue to move in one direction, making, for example, higher highs and higher lows over a period of time. In a range-bound or cycling market, prices bounce from range highs to range lows.
"I still get confused nowadays, but I've gotten much better at reading the market."
When trying to identify whether he's in a range-bound cycle or a directional trend, Z.S. says he goes through a checklist that includes:
His chart. Z.S. plots pivot points as well as one- and two-standard deviation extension lines from the prior day. He also looks at the 15-minute opening ranges.
Relative volume. He assumes it's a range day if price is trading between R1/ S1, SD1, and opening range on average or below average volume. He will then look to enter trades at these levels at strength (rising) or weakness (dropping).
His favorite indicator, the Average Directional Index (ADX). Z.S. uses ADX to detect strength and weakness. If price can sustain these levels, Z.S. assumes it's a directional market and tries to enter at pull-backs.
His usual stop is six points, and his target is 10 points, although he says he may set a larger target on strong trend days. That flexibility is an important key towards allowing him to make significant gains on days where he is trading well. As a result, his best trading day is more than twice as large as his worst trading day — a gain of $1,002.26 versus a loss of $433.22.
Great work Z.S! Keep it up!
---
Want to earn your own funded trading account? Get started today!