There are now only two teams remaining in the 2020 Topstep International Classic. Scott K. is in sole possession of first place, but several additional brackets are in hot pursuit. Read on for the updated results and leaderboard.
---
---
Results
There was plenty of drama in the Semifinal round this past Friday, but in the end, two teams showed they have what it takes to play for the International Classic title. Brazil outlasted the UK in the first matchup, while Russia upset a red-hot China in the second contest. Here are the final scores:

And that brings us to the Championship match. For memory's sake, here is the complete bracket up to this point: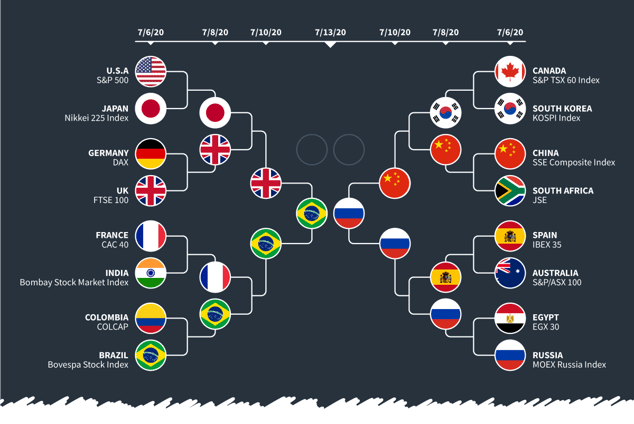 Leaderboard
There are several brackets still in contention for the Grand Prize. But remember, we're giving away 10 first free months in the Trading Combine, so runner up isn't a bad position to be in either.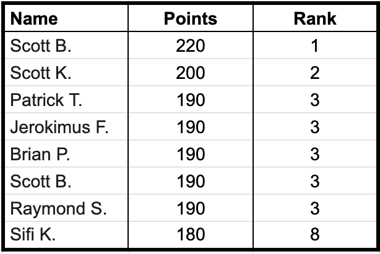 Congratulations to our leaders (so many Scotts coming up big). It's worth noting that points double in the Championship, so we certainly hope you picked wisely.
Speaking of which, the Championship is underway today. Will Brazil or Russia reign supreme? We'll find out tomorrow. Trade well!