It was a mixed day for international equities in the Quarterfinal round. But sometimes, limiting your losses is just good enough to advance. No perfect brackets remain but we would still like to recognize some incredible submissions. Read on for the updated results and leaderboard.
---
---
Results
The majority of the indices were down Wednesday, but a win is a win no matter how you cut it. Here's a look at the scoreboard.

The UK defeated Japan (despite finishing in the red). Brazil crushed France. China dispatched South Korea and remains to be the "team to beat" in the International Classic. And Russia took down Spain to continue their improbable run. Here's your updated bracket.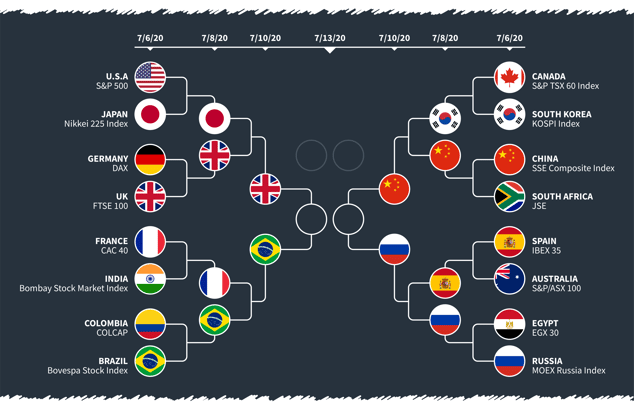 Leaderboard
As mentioned, there are no perfect bracket left in the International Classic, however we've seen some really impressive scores. Below is the leaderboard after Round 2.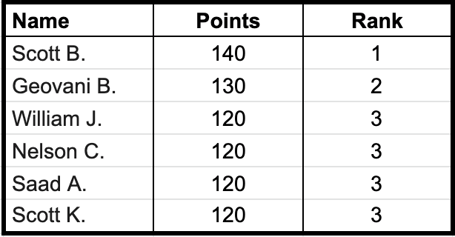 Congratulations to our leaders! But remember, points double in the Semifinals and then again for the Championship, so it's still anyone's game.
Get some rest tonight because Round 3 starts tomorrow, and there are still 10 free first months in the Trading Combine waiting for the winners.