It was upset central in Round 1 of the Topstep International Classic. In fact, out of 956 submissions only two perfect brackets remain! Read on to see the results and updated leaderboard.
---
---
Stocks surged worldwide yesterday, which meant that 14 of our 16 indices finished positive. But a HUGE 5.7% green candle in China led the way and sent most of East Asia to the second round.

The US fell to Japan. The UK bested Germany (obviously this isn't football/soccer). France edged India. Brazil trounced Colombia. South Korea dismissed team Canada. Spain brought the hurt to Australia. And Russia squeaked by Egypt (in the tightest match of the day) to close out the action. Here's what the bracket looks like going into Round 2.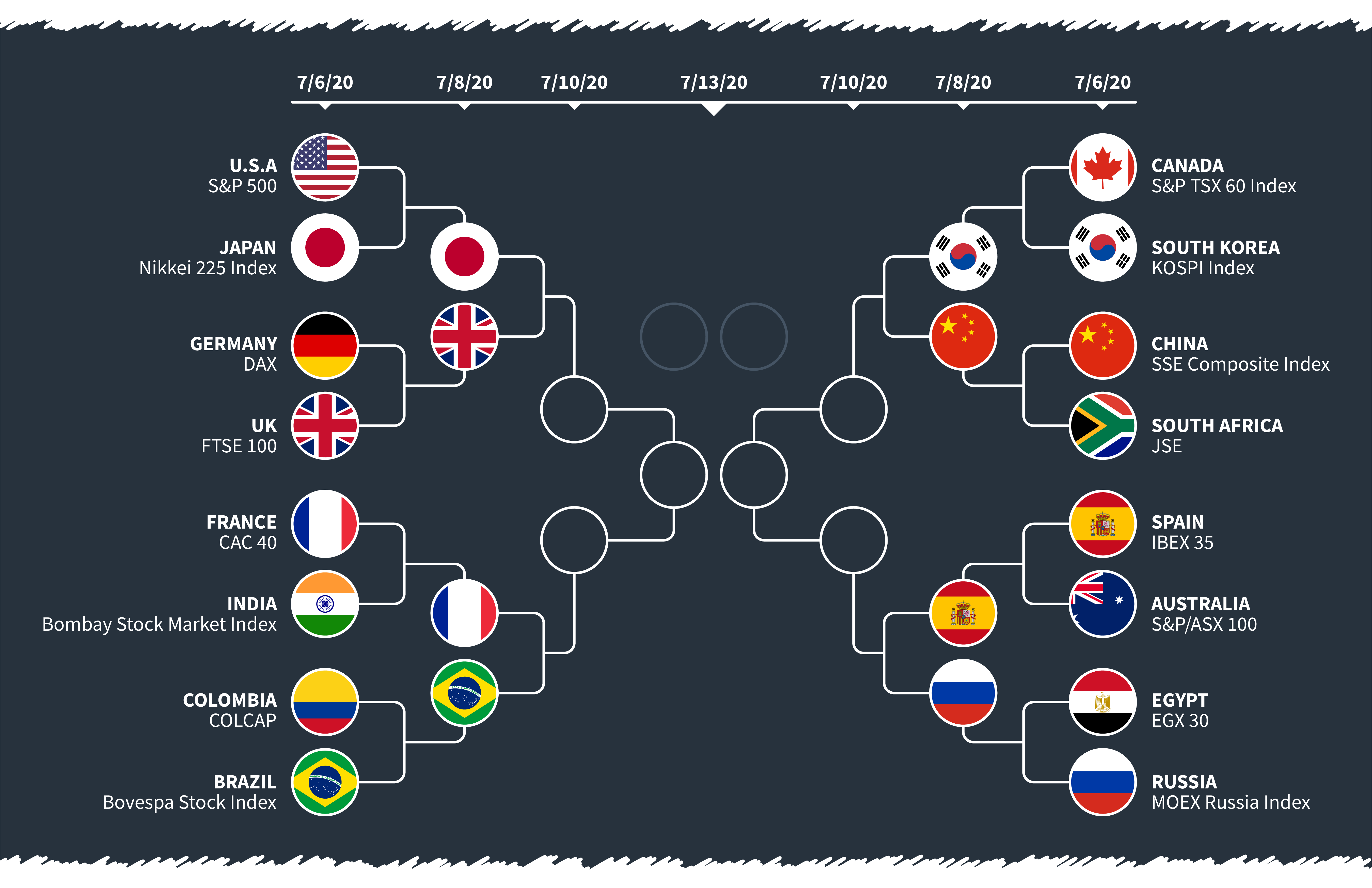 We'd like to recognize Daniella G. and David C. for having the only two perfect brackets through Round 1! There were an additional 11 competitors who had just one incorrect pick. But worry not if you had a few miscues, because this tournament is still wide open and the points double each round.
We'll publish a more thorough leaderboard Thursday once there is some separation between the submissions.
Look out because Round 2 kicks off tomorrow. Who's going to win one of 10 free first months in a Trading Combine? The picture will be a lot clearer then.