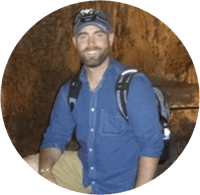 Three Trading Lessons from Jason's Success:

Perfect the art of disciplined risk: We talk about managing risk - a lot. Jason succeeded in the 150K Trading Combine® and Funded Trader Preparation™ by perfecting a risk-tolerant strategy. What made his strategy different from maverick traders is that he was also disciplined. On days when Jason lost money, he took a large hit - losing $582.32 on average. But those days were far exceeded by his winning days, where he added on average $1,536.70 to his account. Being profitable on just 53% of trading days, the fact that his gains trounced his losses meant that he was overall adding $539.52 in his account each day. That's great discipline.
Capitalize on streaks: Jason had a five-day streak where he did not have a single losing trade. It came at the end of his Funded Trader Preparation, during which he added $5,878 - the bulk of his $9,171.76 gains. As traders, streaks (both good and bad) are inevitable. We have to do our best to minimize the bad streaks and take advantage of the good ones. Jason did that.

End on a high note: Like George Costanza from Seinfeld, Jason liked to end his trading day on a high note. Nine of his 17 trading days in his Funded Trader Preparation, his P&L high corresponded with his net P&L for the day, which tells us that he met his target and then walked away from the trading day. No need to earn more. No need to push it. It looks like Jason's target was anywhere north of $700 on the day.
Three other observations from Jason's trading:
Jason only traded Crude Oil. Anecdotally, it seems that about half of our funded traders recently have only traded one product. If you're not having success jumping around, consider limiting the number of products you trade.


Jason is also willing to let trades run. He identified that as his greatest strength. We see this in his nearly 3:1 winning days vs losing days ratio. At the same time, he said that his greatest weakness was being overly aggressive at times. It seems that in his Funded Trader Preparation, he was able to balance these competing factors nicely.


Finally, we love Jason's long-term perspective. His goal is to trade for "consistent weekly profits." While Jason wants to pay off his car and mortgage, he hasn't assigned a dollar figure for each day, week or month. He just wants the account to be larger this week than it was last. We're seeing that same mentality carry through to his Funded Account, where he's added $674.92 to his balance over three trading days.
Terrific work Jason!
Want to see if you can join Jason in a Funded Account?