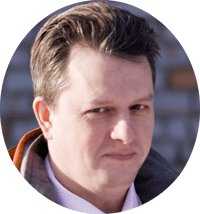 Trading Lessons from Vyacheslav's Success:

Perfect one market: Vyacheslav never wavered - he only traded Crude Oil and always traded two contracts at a time.
Carefully pick your spots: On Vyacheslav's most successful days - two days where he made more than $1,000 each - he only entered one trade. He rode those two Crude Oil contracts for more than $0.50 each time.
Give your trades time to play out: Most day traders are in and out in a number of minutes - often prematurely booking profits and not giving a trade time to play out. However, Vyacheslav was confident in his trades and levels, keeping his average winning trade more than 3 hours and his average losing trade 1 hour, 20 minutes.
---
Vyacheslav is unique among our funded traders; he only trade one product, without fail. Most other traders will move between products in the same asset class, oftentimes switching asset classes to trade energy, currencies and equities at the same time. But perfecting the Crude Oil market helped Vyacheslav pass his $50,000 Trading Combine and soar through Funded Trader Preparation.

Vyacheslav says that he is dedicated to removing the personal and emotional impact of the market from his trading - and it shows. He achieved an average P&L of $230.23 per day, with winning trades yielding 2x losing trades. That worked for Vyacheslav since he was right more than he was wrong - 58.62% of his trades were winners.

In a theme that we see over and over again, Vyacheslav kept his personal daily loss limit well below what is allowed in our rules. Despite being "allowed" to lose $1,000 without breaking a rule, Vyacheslav cut himself off after losing $458.40 on his 10th day in Funded Trader Preparation. And this was at a time when he was more than halfway to his profit target.

That was remarkable discipline that allowed him to come back the following day with a clear head and gain back $292.64 of those losses.

During his Funded Trader Preparation, Vyacheslav also weathered a four-day losing streak, though he kept each day's losses rather minimal to a combined drawdown of $355.76.

Keep it up, Vyacheslav!