Our mission is to empower anyone, anywhere, to earn the financial freedom to pursue their dreams.
This past Independence Day, we asked our traders to share how TopstepTrader has helped them make progress using the hashtag, #TopstepStrides. Here is what they had to say: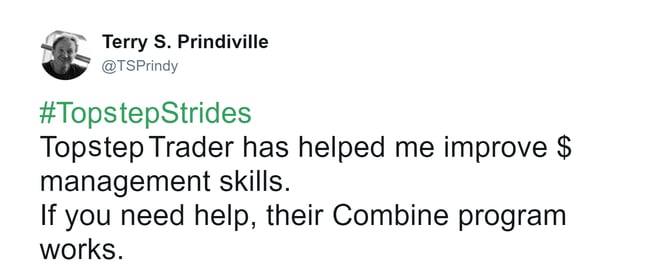 To see more stories about how TopstepTrader has helped traders make progress toward pursuing their dreams, search the hashtag, #TopstepStrides on Facebook and Twitter.
Now, it's your turn to start pursuing your dreams. Sign up for your Trading Combine® today!