March Madness is back at TopstepTrader (futures products edition)! Fill out your predictions of winning futures products for your chance to win a free Trading Combine® and other exciting prizes in honor of the March Madness Tournament.
After submitting your bracket, check back here to see how you're doing! The bracket below will be updated with the winning products each day after each competition day.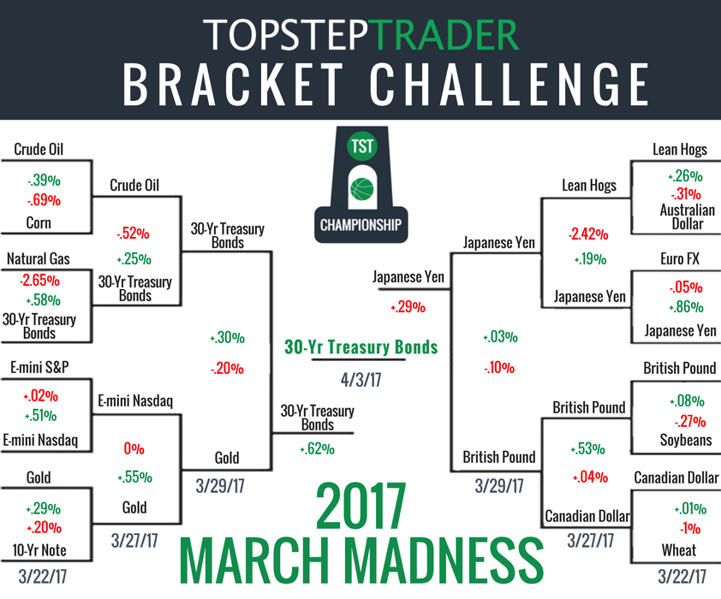 Updated as of 4/3/2017
---
Here's how to play:
Download the bracket HERE. The bracket is a fillable PDF. If you choose to print out the bracket and write in your picks, please send in a picture of your copy.
Fill our your bracket with the products you think will have the winning net percentage change on the day at settlement for the date listed on the bracket (3/22, 3/27, 3/29, 4/3).
Once you have completed your bracket, email support@topsteptrader.com with your bracket attached.
You must submit your bracket by end of the day on Tuesday, March 21 2017.
Sit back, relax, and watch your bracket play out!
*Winners will be decided based on a progressive scoring system. Round 1 picks will be worth 1 point each. Round 2 picks will be worth 2 points each. Round 3 picks will be worth 3 points each. Round 4 will be worth 5 points.
**Limit one bracket per person

---
Prizes:
The bracket with the most points will win a Trading Combine of any size.
The bracket with the second most points will win a TopstepTrader quarter zip sweatshirt.
The bracket with the third most points will win a TopstepTrader t-shirt.
---
🏆Winners:
🥇FIRST PLACE (tie)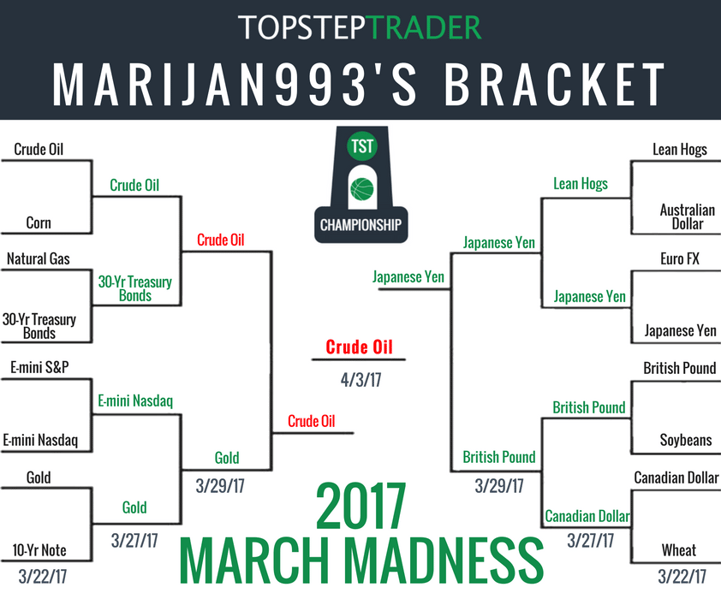 🥇FIRST PLACE (tie)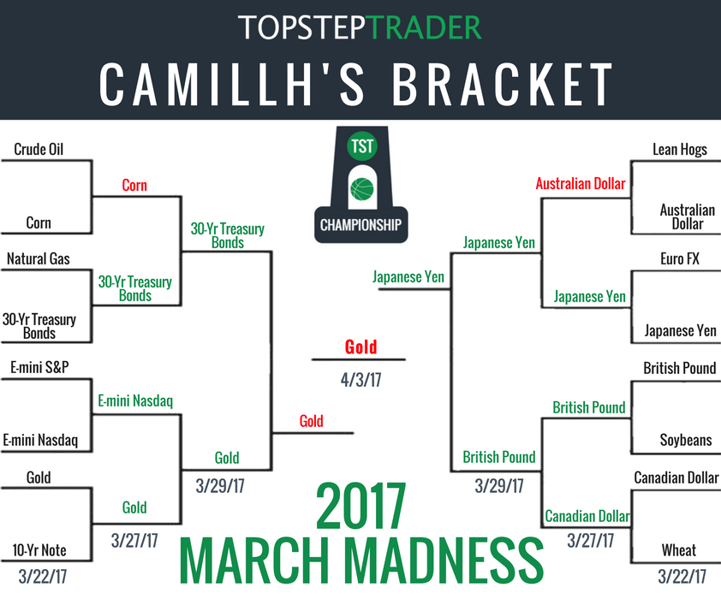 🥉THIRD PLACE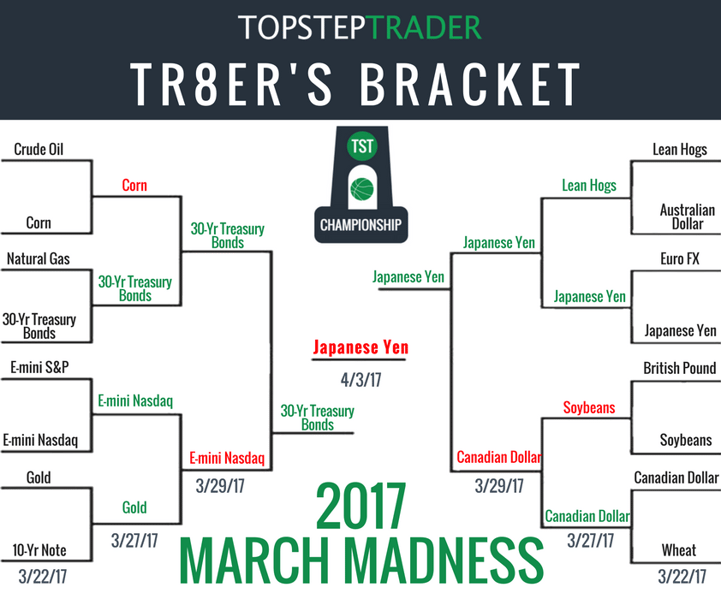 GOOD WORK TRADERS!