The bearish funk continues for Sterling. The British currency is falling to two-year lows amid weak economic data and a looming Brexit deadline. Political disputes with the United States and China haven't helped matters. The Pound is now testing important levels against both the Dollar and Euro. But where do we go from here?
Ladies and Gentlemen, Boris Johnson
Several factors are weighing on the British Pound. On the one hand, Boris Johnson is the front-runner to replace Theresa May as prime minister on July 23 and he has vowed to take Britain out of the EU, with or without a deal, by the October 31 Brexit deadline.
---
---
Beyond the risk of crashing out of the EU without trade deals, other diplomatic rifts have flared up recently. A leaked memo from British ambassador Kim Darroch about the Trump administration ruffled feathers in the United States and resulted in Darroch's abrupt resignation on Wednesday.
Meanwhile, British officials and China are involved in a spat regrading pro-democracy protests in Hong Kong. Beijing has accused London of a "colonial" mindset, stemming from the fact that Hong Kong is a former British colony.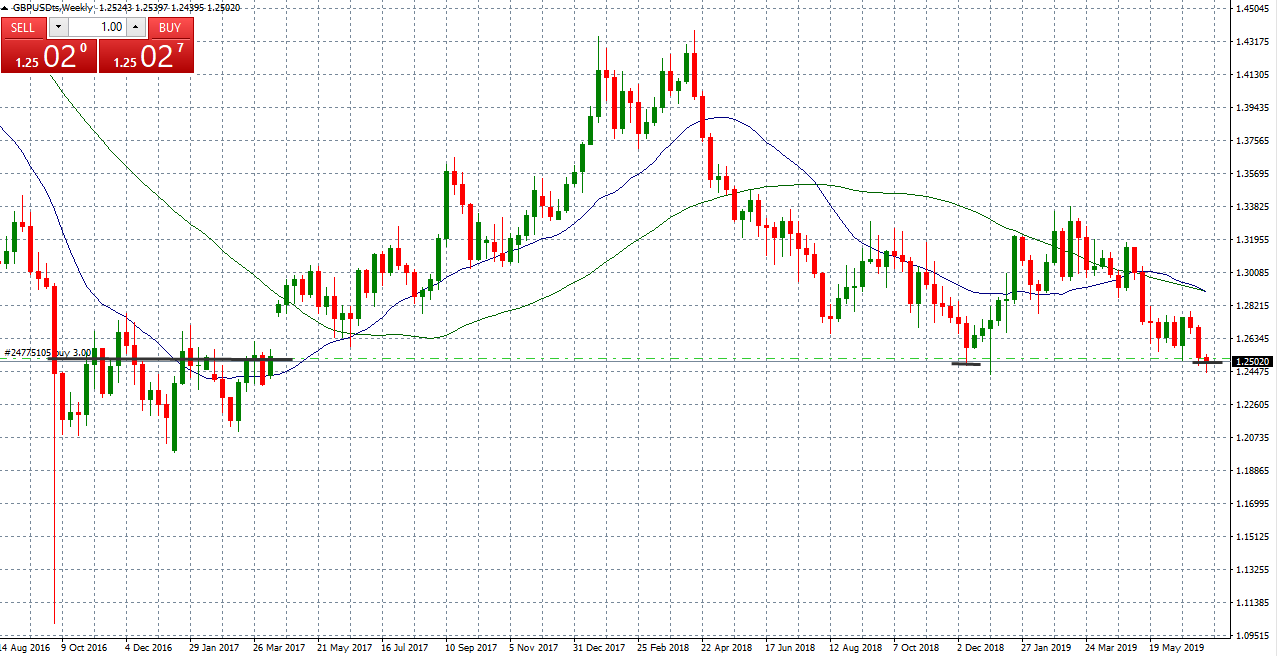 Figure 1: GBP/USD Weekly Chart
Economic data hasn't helped. Recent reports show contraction in Britain's retail sales and manufacturing. As a result, the Bank of England, which had previously been more hawkish than central banks in the US and Europe, has turned dovish. The markets are now priced for the BOE to join other major central banks in slashing rates. In short, interest rate differentials that had previously helped lift GPB have faded.
Bearish Funk
As Sterling loses its "interest rate" bid, it dropped to multi-month lows against the Dollar this week and, apart from a flash crash in early-2019, to its worst levels since April 2017. The longer-term weekly chart is once again showing a downtrend, as the currency pair now tests the key 1.25 level (Figure 1).
Meanwhile, Sterling is on a ten-week losing streak against the Euro. The pair is now revisiting .90, a level that has served as a resistance level multiple times in recent years, after a steep rise since late-April (Figure 2).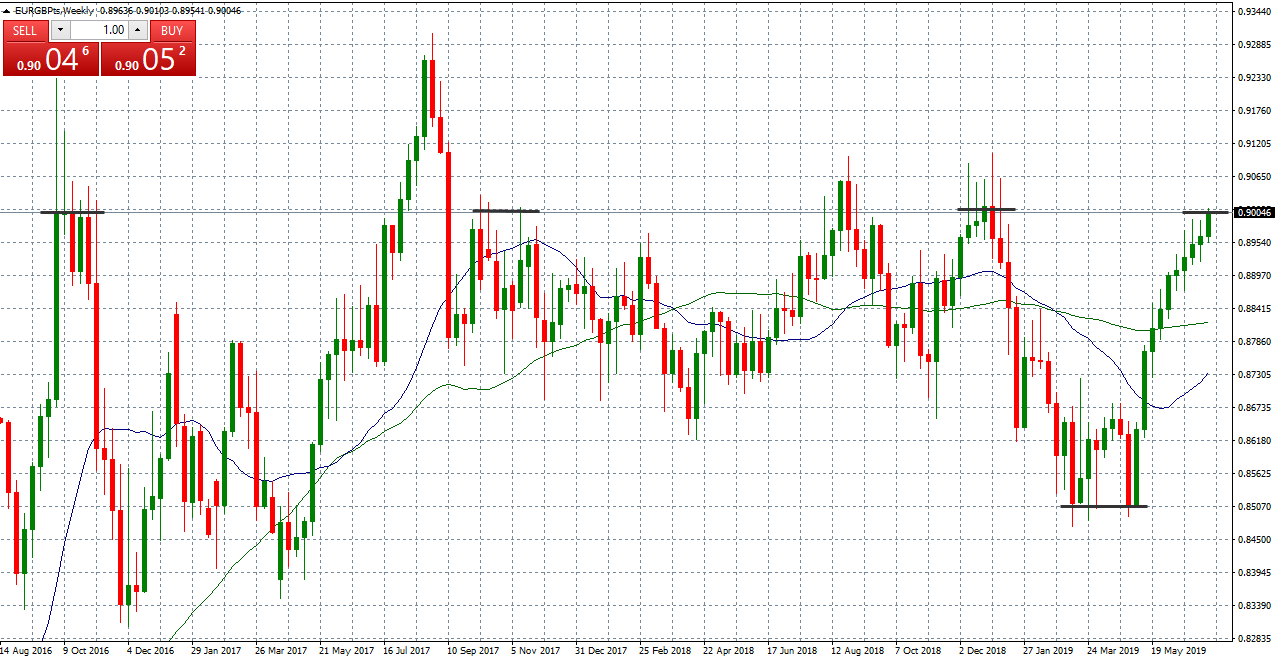 Figure 2: GBP/EUR Weekly Chart
Amid the ongoing Brexit uncertainty, gloomy economic data, the change in BOE's stance on rates, and now diplomatic spats with key trading partners are also weighing on GPB. The British currency is testing important levels against both the buck (1.25) and the Euro (.90). If those give way, watch out below; the technical break will just add to the mountain of bad news that has driven prices to two-year lows.