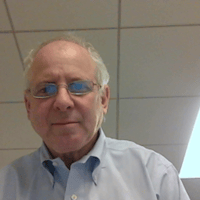 In 40 years of trading, one of Yra Harris' best trades was a huge loser. In the days of the European Exchange Rate Mechanism, he had expected the British Pound ($6B) to be pegged to the ERM at a certain level - taking a position to express that view. But the market had a different view - and the position quickly went against him. It's what he did next though that saved him.
He got out. As quickly as possible and at whatever cost. Sure, he took a loss, but he also saved his account in the process.
That story solidified Yra's belief that listening to the market is the key to long-term trading. Hear Yra talk about that experience, other lessons he's learned over 40 years of trading, and his outlook for 2018 in the most recent episode of Limit Up! Give it a listen - and be sure to subscribe on iTunes or Android Play.