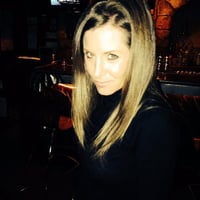 If you have a goal of trading full time - or just trading more, then this episode of our podcast Limit Up! is a must listen. This week, we dig into the daily routine of Tracy Shuchart, a Crude Oil ($CL) trader. We talk about how she got into the business, what charts she looks at, and the interplay between technicals and fundamentals.
Tracy talks about how much work she does on a daily basis, both before the open and after the close. She also discusses why she has multiple plans when she enters a trade - to try to capture all contingencies.
Give it a listen - and be sure to subscribe and leave us a review on iTunes or Google Play.
---
Prove you can profit, show you can manage risk and then trade up to $150K of our capital!
---