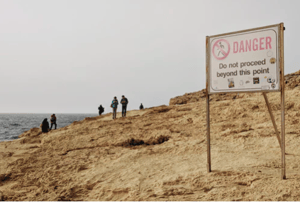 Being hyper focused on risk is not something that comes easy to a trader — even an experienced one. It's a skill that every trader, if they hope to be successful over the long term, has to develop. That's why this conversation with trader and risk manager Mick Ieronimo is so interesting.
Mick got his start trading as a clerk in the grains pits on the floor before trading with a proprietary trading group and then handling execution for "Market Wizard" Linda Bradford Raschke's hedge fund.
In this interview, Mick gives insight into how he first became interested in trading, what it was like working for Raschke and how he developed into a risk-minded trader.
---
Do you want to trade up to $150,000 of our capital?
Get started in a Trading Combine® below.
---
Be sure to subscribe to Limit Up on iTunes, Google Play or SoundCloud to get the fresh episodes each week delivered to your inbox.