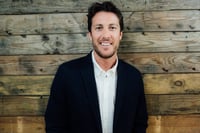 TopstepTrader Founder and CVO Michael Patak's story is all too familiar to many traders out there - he started trading and quickly lost his entire account. Yet, unlike many who stop, Michael stayed in the market and blew up two more accounts for a total of $90,000. Then, his dad challenged him to focus on making just $60,000 in the next year. A former high school and college athlete, Michael took this to heart.
A year later, he accomplished that goal - bartending part time to take the stress off making money in the market. And then in a couple years, he found himself making back a third of those losses in a single trading day.
Michael's story touches on the passion and struggles that so many day traders share and shows that working at the market is a long process, but that it can lead to success.