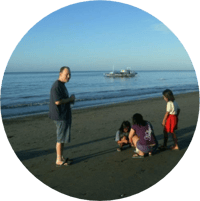 Trading Lessons from John's Success:

Ride a hot streak: John has kicked off his Funded Account, just 10 days in, by racking up $3,473 in profits, an average of nearly $347 per day. Though he's profitable just 59% of the days, his average winning day is crushing his average losing day: $839.84 compared to losses of $391.40.

Have a goal that's larger than the money: John said that a motivating factor behind his learning futures is that he wants to learn to trade full-time - a move that would allow him to spend more time with his family. He understands that trading is a marathon, not a sprint and consistency is key.

Don't try to be right 100% of the time: John eventually wants to be right on 60% or more of his trades, providing a realistic target for him to hit. Futures traders that think they can be right on every trade are setting themselves up for failure.
---
John is a Crude Oil trader who is off to a hot start in his Funded Account. In nine days of trading our capital, he has racked up profits of $3,473.46 in a disciplined fashion. He has a 59.26% winning percentage, with an average winner of $221.38 and an average losing trade of $164.12.

While we'd love to see that ratio move more in John's favor, his key is that he holds his daily losses to less than $500, with an average losing day of $391.40. That's more than $100 (or 25%) less than the Funded Account's daily loss limit.

Comparatively, his six winning days gained more than $500 in profits each day, with an average gain of $839.84.

That more than 2:1 ratio is right in line with what our trading Performance Coaches preach. Traders should learn from this lesson: when he's in tune with markets, he lets his trades work out. When he's not, he has a reasonable daily loss limit.

Great start John! Keep it up!