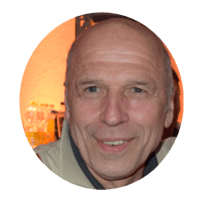 Trading Lessons from Walter's Success:

Manage your risk / reward ratio: On his 30-year Bonds trades, Walter had a 4:1 realized risk / reward ratio. What made this even better was that nearly 82% of his Bonds trades were winning trades.
Know your style: Walter was in and out of markets quickly, with an average duration of trade around four or five minutes.
Stay well below allotted daily loss limits: While in Funded Trader Preparation, Walter never lost more than $428.40 in a single day, less than half of the $1,000 daily loss limit. On days he lost money, Walter's average was just $124.69.
---
We're proud to congratulate Walter, who became our latest funded trader after passing the $50,000 Trading Combine and Funded Trader Preparation.
Walter's success is a classic example of why it is critical to take a long-term view at trading. He first moved into Funded Trader Preparation in March, four months before he earned a Funded Account in July. While he was active most every day between that time, he often made just two or three trades a day – preferring to keep his profit targets and losses very tight to where the market was.
Based in Germany, Walter has been active in financial markets for four years and trading futures for two. He doesn't have a preference for any one product, trading everything from bonds to currencies to equities and even a little Crude Oil and Soybeans mixed in.

When trading the 30-year Bond in his Funded Trader Preparation account, Walter showed an ideal 4:1 risk / reward ratio with an average winning trade of $145.63 and an average losing trade of $34.93. What made this better was that Walter's win percentage on Bond trades was 81.82%, helping him rack up more than $1,240 in profits. In trading Bonds alone, Walter was more than a third of his way toward earning a Funded Account.

Walter showed, in Funded Trader Preparation, that he was adept at taking his time and managing trades. He stuck to two or fewer contracts at a time throughout the account and tended to keep his average time in a trade very small – to just four or five minutes.
Way to go Walter!