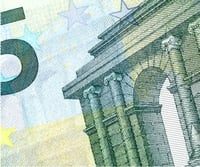 In European trading, the Euro (EUR/USD) broke through major resistance from the September 2017 high at 1.2090 on a spot basis. The move marks the second consecutive jump higher that has seen the price gain from the mid 1.19s.
In the front-month futures contract ($6EH8), the price has rallied from 1.1981 to 1.2180. (Futures contracts trade at a premium because interest-rate differentials are factored into the delivery date.)
Does this move present an opportunity? Or is it in its waning days?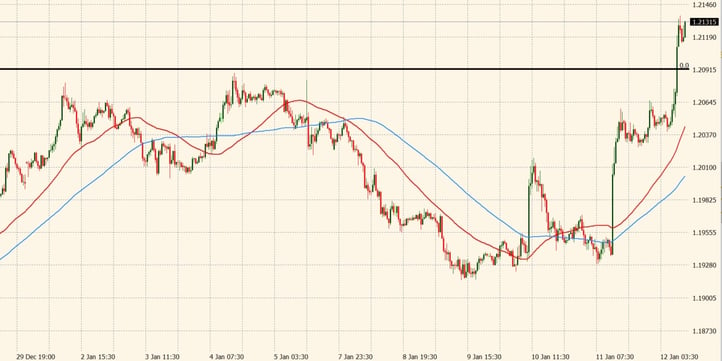 *EUR/USD as seen on MetaTrader 4, including the 100-day (blue) and 50-day (red) simple moving averages. The black line is the September 2017 high.
Taking a step back, it's important to appreciate how unexpected and strong the Euro's move was in 2017. The currency appreciated 13% - rising to 1.20. That is all despite the fact that 2017 was supposed to be the year of King Dollar, with many forecasters calling for EUR/USD parity. That never happened and a combination of strong European growth mixed with general U.S. Dollar weakness.
Yesterday and today's news out of Europe continued that narrative. Yesterday, the European Central Bank's (ECB) December minutes suggested that the bank might start preparing markets for the end of its stimulus program. Today, it was news that coalition government negotiations in Germany are progressing well.
The next levels on the charts are 1.2245 and 1.26. The former could see a test as early as today if the price really gets moving. The former resistance at 1.2090 / 1.21 is now likely to serve as support for the pair - so look for dips there to be bought.
Ultimately last year proved that the unexpected can (and often does) happen. But you may not want to count on it.