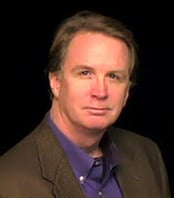 John Bougearel will be on Squawk Radio February 26th, at 12:00 PM with Eddie Horn and Viraj Patel discussing the Gold bull run that is reemerging in 2016. He will also discuss how to trade and successfully pyramid into the next several year bull campaign in Gold.
John Bougearel is a Chartered Market Technician of the Market Technician's Association. His career in the financial markets began on the trading floors of the CME back in 1994. John is a Founder and Principal of Structural Logic, a registered Commodity Trading adviser. As a financial consultant, he has published a daily financial newsletter, Structural Logic, for his clients since 2000.
Tune in to find out more about John Bourgearel and to gain some tips and tricks to better trading.