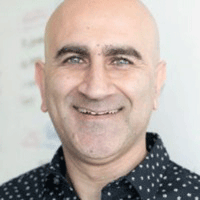 For our 10th podcast - we lined up someone really special. It is a must listen.
Raman Chadha is the founder of the Junto Institute, a place where growing startups and high-performing entrepreneurs turn to take their business to the next level. Since trading - at its core - is a business, Raman's insights are invaluable to achieving your potential as a trader in 2018.
Raman outlines why community is so important in life (and particularly trading). That's why TopstepTrader developed resources like TopstepChat, which includes Squawk Radio, and the Community Forum.
Raman also suggested that traders spend more time on awareness - and less time on feeling like they need to fix a problem. The Junto Institute even created an "emotion wheel" to help you identify your emotions - all without judgment. (Check it out.)
Be sure to subscribe to Limit Up on iTunes, Google Play or Soundcloud to get the fresh episodes each week delivered to your inbox.
---
Think you have what it takes to be a long-term trader?
Prove you can trade, and we'll give you as much as $150,000 of our capital.
---