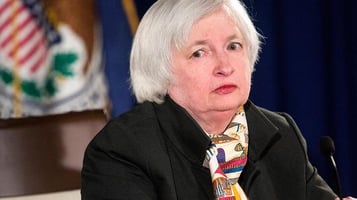 The FOMC is about to have its most-anticipated meeting of the year. The decision comes out at 1 PM CT - where the Fed is expected to announce it will start to reduce the size of its $4.4 trillion balance sheet. Here's where the market is coming down.
The Big Deal:
Not only is the decision and the language important, but also Fed Chair Yellen's press conference afterwards. That's because it's in that press conference that she'll give the market the clearest indication as to whether the Fed will raise rates in December. If they do, expect the U.S. Dollar to react - so watch for the Euro ($6EZ7) and U.S. Treasury Bond ($ZBZ7) action between 1 and 2 PM CT today.
Beyond a Rate Hike:
In addition to any potential interest rate hike, the market will be watching closely for how the Fed will unwind its quantitative easing. The expectation is that the central bank will allow bonds to naturally roll off its balance sheet when they expire. How much they let roll off vs how much they extend duration will be key.
What about Fed Turnover:
All of this is exacerbated by the fact that there are a number of high-level FOMC officials that have resigned or are leaving the bank shortly. Plus, there's no telling whether Chair Yellen will be President Trump's nominee when he has the chance to offer a replacement in a few months. Someone at the press conference is going to ask about it... how Chair Yellen responds may send shock waves through markets.
The Bottom Line
Day trading during an event with this much risk is not trading at all - it's gambling. You may pick the right side of the market. But odds are that if you do this too many times, you will get burned. We'd recommend staying on the sidelines during the announcement and press conference and then looking for opportunities to trade in the wake when the market decides on how it will move markets.