Gold has been rallying in 2019, but the advance ran out of juice in recent days and prices have come down from six-year highs near $1450 seen last week. It's not clear if the recent dip is just a pause in a bull market or the start of a bigger reversal to the downside. An answer to the question is likely before month-end.

---
---
Fed Talk, Iran Troubles Sustain Gold Rush
Several factors are motivating the uptrend in gold this year. After reaching ten-month highs of more than $1355 an ounce in mid-February, prices had come down sharply and gold had shed $80 to $1275 through mid-May. But as stocks were under pressure through the final week of May, money flowed into other asset classes and gold prices started edging higher.
The real surge, as we can see from the daily chart (Figure 1), happened in June, however. From the end of May to June 28th, the yellow metal added more than $100 – from $1309 to $1410 an ounce. The rally came amid shifting rate expectations after Federal Reserve Chair Jerome Powell said on June 4 that officials are moving away from a "patient" approach to monetary policy and he also acknowledged the risks from trade conflicts – saying the Fed will react "as appropriate" to weakening economic conditions.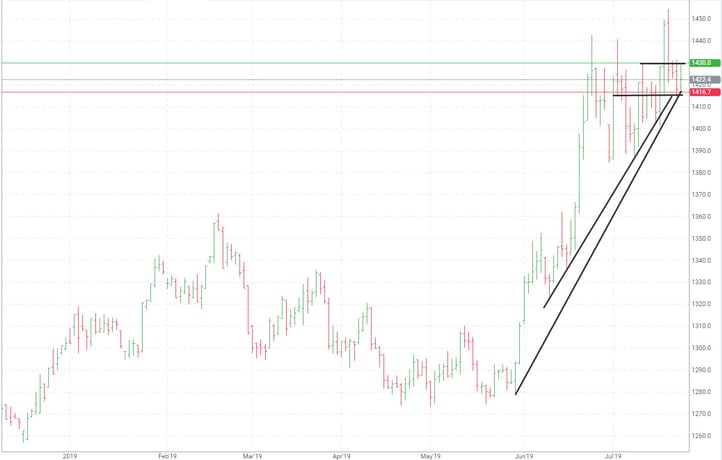 Figure 1: Gold Futures (GC August) Daily
Trading in the metals market has been choppy like Lake Michigan lately and, after reaching multi-year highs of roughly $1450 an ounce last week, gold now trades $1430. While ongoing geopolitical unrest between the US and Iran seems to be helping support prices a bit, and demand for the metal seems strong (with recent data showing increased inflows into gold ETFs and higher net longs in Comex futures), uncertainty on the interest rate front persists.
How low will Powell go?
The U.S. Federal Reserve is expected to announce a rate cut next week at the conclusion of its July 31 meeting. While a 25bps rate cut is baked in the cake, others expect a more aggressive 50bps reduction in the Fed Funds rate. A larger cut would almost certainly help gold, as it would likely weigh on the dollar (gold is dollar-denominated) and lower rates reduce the opportunity costs of holding the metal.
Meanwhile, the charts point to an area of resistance around this week's highs of $1430. It rallied to that level Wednesday before turning back to $1423. Beyond that, there doesn't seem much stopping the upward momentum in gold until the previously mentioned $1450 level. On the other hand, a break below this week's lows of $1417 could signal trendline failure and set the table for another visit to the key $1400 level. Time will tell – the real verdict might not come until the Fed's official interest rate statement at month end.