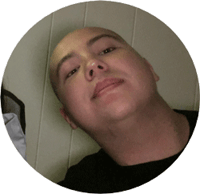 Tom F. in Tennessee has been interested in finance for more than a decade, but only recently started trading futures - with the goal of turning it into a profession. At the time he went through the Trading Combine® and Funded Trader Preparation™, he was working a full-time job. He's since left his job and is focusing on trading his Funded Account™ full time.
In our interview, Tom mentions how one of his early challenges was that he jumped into the deep end quickly - signing up for a $150K Trading Combine and slinging around five and 10 contracts at a time. When that proved unsuccessful, he traded down to a $50K Trading Combine and signed up for Performance Coaching with John Hoagland.
That turned his trading around. Here's his story.
---
Think you can join Tom in a Funded Account?

---
TopstepTrader: Thanks for taking the time to talk today. How did you get into futures trading?

Tom: My dad was always financially aware, but didn't actively trade. I got the bug from him and then took it to another level when I started trading stocks at around 16 years old. I took a break from trading for a while, but then came back to the market late last year. I was drawn to TopstepTrader's monthly fee and the fact that if I proved myself in a simulator, I could get someone else's capital to trade. So, I started a $150K Trading Combine.

TopstepTrader: OK, so you jumped right into the deep end?

Tom: Exactly - and it went about as you might expect. My eyes were bigger than my stomach. I was using too much leverage and set a timeline on my trading. I really wanted to be in a Funded Account by my birthday. That was an arbitrary date, which ultimately probably delayed my progress.

After a little bit of pain, I dropped down to a $50K account and really focused on learning everything I could about markets and how to develop a profitable trading strategy.

TopstepTrader: What did that learning process look like?

Tom: At the time, I was in a night job where I worked 4 PM until midnight. By the time I got home and decompressed, it was about 2:30 AM. I'd go to bed and then get up to trade the open. So I was definitely learning through being active in the market.

But I was also a diligent student. I started working with John Hoagland in the Performance Coaching program - and John's experience certainly accelerated the learning process for me. He gave me lots of information, and the one thing that clicked was using the market profile to find trading opportunities.

TopstepTrader: What was it about the market profile that appealed to you?

Tom: The market is a constant auction where people are buying and selling. The market profile is a way to study that buying and selling - and it was really intuitive for me. I tried a lot of different tools, but when I discovered the TAS Market Profile, markets started making sense. Particularly, their EDGE tool looks at the components of the S&P 500 to make sense of where futures may go. I find it extremely valuable in confirming where I should enter a trade.

TopstepTrader: And during this time, you were working, trading and markets?

Tom: Yeah. As most traders are, I found it a challenge to stay within my own rules. That's another area that working with Hoag really helped. If I had coaching with John from the beginning, I am sure it would have taken me half the time to earn a Funded Account.

TopstepTrader: What were some of the mistakes that Hoag helped you overcome?

Tom: I was a classic novice trader - so I had misaligned expectations, was using way too much leverage and was impatient. I learned that placing a stop wasn't a recommendation, but was necessary to enter a trade in the first place. My default stop now is eight ticks on the Emini S&P 500 (two points). Sometimes I will move it closer and other times I will jump out of the trade early, but as a rule of thumb, that's where I always have a stop.

TopstepTrader: Do you look for a 2:1 reward on that two-point stop?

Tom: Ideally, yes. But it is sometimes hard to get four points in the current markets.

TopstepTrader: Makes sense. If you had two pieces of advice for someone going through the Trading Combine and / or Funded Trader Preparation, what would they be?

Tom: First, be patient. Don't set a timeframe for how quickly you want to reach your goal. I did - and ultimately I think it delayed me reaching that goal. You have to take what the market gives you and trade what's happening. This can be especially challenging when you hate your job and want to make trading a profession - as I did.

Second, look for tools to help you look at the market. As I mentioned, my trading turned around with the TAS Market Profile. It's OK to be skeptical, but if you find something that works for you, don't hesitate to give it a try.

TopstepTrader: Thanks Tom. Last question - since we all know that trading is a constant educational process, what are you still working on in your trading?

Tom: Three things immediately come to mind:
Being patient when it comes to entering trades;
Fighting the urge to add leverage; and
Not pulling out of positions early and letting them work out.
Really helpful. Thanks so much Tom!
Here's a snapshot of Tom's FTP dashboard. His solid winning day percentage helped ensure his success.