Stocks rallied to record highs last week and are on pace for the best June in 80 years ahead of the Group of 20 Summit in Osaka, Japan, on June 28 and 29. A high-stakes meeting between Presidents Donald Trump and China's Xi Jinping will likely determine whether the stock market rally is sustained into the early days of July.
Gearing Up for G-20
Hopes for de-escalation in the U.S.-China trade dispute were bolstered last Tuesday when President Trump tweeted that he and Xi "will be have an extended meeting next week at the G-20 in Japan." The tweet further said that he and Xi "had a very good telephone conversation," and "respective teams will begin talks prior to our meeting."
Stocks rallied Monday through Thursday, before pulling back from record highs Friday. They then moved mostly higher in quiet action on Monday. Figure 1 shows the S&P 500's (ES, September) daily chart and the 7.4% vertical move so far during the month of June.
Adding to optimism for a trade truce: Vice President Mike Pence called off a planned China speech. The VP infuriated China in October after a speech lobbed harsh criticism toward the country on issues ranging from human rights violations to intellectual property theft.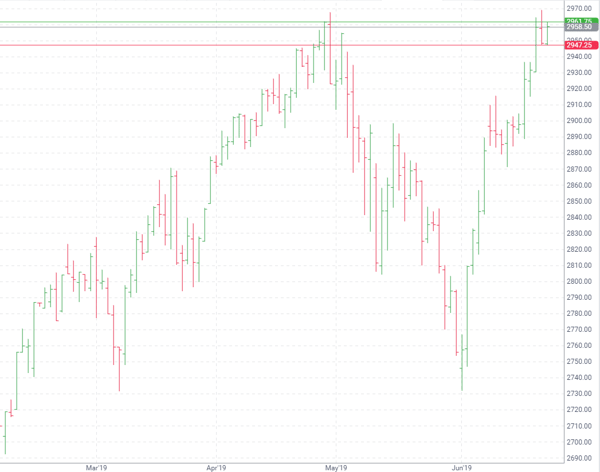 Figure 1: ES September Futures Daily Chart
Yet not all recent events bode well for a potential breakthrough on trade between the U.S. and China. In addition to tariffs, the United States blacklisted China's Huawei in mid-May, a move that effectively bans the network equipment maker from doing business with U.S. companies.
Then, last week, five additional Chinese companies were added to the blacklist due to "national security concerns." The names included supercomputer maker Sugon, which is heavily dependent on U.S. suppliers like Intel and ADM. The other four companies are either computer or military related. In response, FedEx Corp will likely be added to China's "unreliable entities list," according to a Chinese newspaper.
Wall of No Worry
Trade hopes aren't the only factor lifting stocks lately. Compelling evidence that the global economy is experiencing a sharp slowdown in 2019, which could potentially drag the US into recession, has motivated the Federal Reserve to change its stance from hawkish to dovish this year. While officials didn't lower interest rates at their meeting last week, rate cuts later this year are all but assured, including at their next meeting in July.
Should the Trump-Xi meeting at the G-20 summit yield no tangible results, rate cut expectations will likely increase further. Therefore, some might view the event as a win-win for stocks: if the meeting produces a breakthrough on trade, then stocks rally on the view the global economy will strengthen, but if not, stocks might find solace in the fact that the Federal Reserve will act (with lower rates) to mitigate the negative economic impact stemming from the tariff squabble.
---
---
In the meantime, however, the S&P 500's rally to new highs has not been terribly convincing because it hasn't moved significantly above its late-April peak. In other words, the chart could set up a possible "double top" if G-20 disappoints or if some other unexpected event derails the bullish hypothesis. If so, some of the big stock market gains from June will probably be erased in the first part of July.