It's been a long, strange trip, but we've finally crowned a champion in the inaugural Topstep International Classic. We started with 16 teams from across the globe, but in the end, there could only be one winner. Read on for the final results and leaderboard.
---
---
Results
Monday's championship turned out to be a real nail-biter between Brazil and Russia. In fact, the match was so close that our judges had to double and triple check the price changes to make sure we had the right team on top. When the scores were finally certified early this morning, Russia was the winner.

Congratulations to Team Russia on their improbable journey to the title. For those playing at home, this is what the final bracket looks like: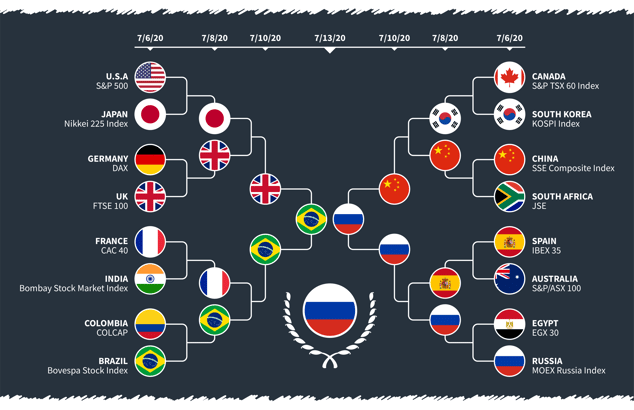 Leaderboard (Or More Accurately, the "Scott" Board)
And now, the moment you've all been waiting for—these are the 10 top brackets that will be receiving free first months in the Trading Combine.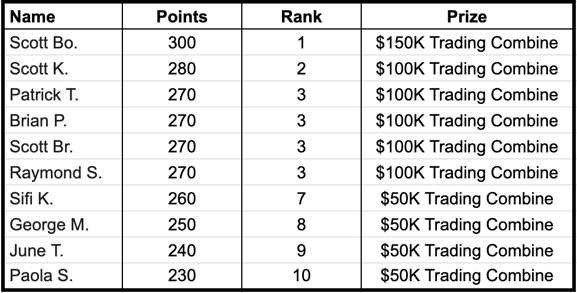 Congratulations again to all the Scotts and everybody else that participated in the 2020 International Classic. Ideally, this will become a yearly event. Until then, we hope that all the countries of the world learn to get along, and that you all stay happy and healthy. Trade well!