WINNING DAYS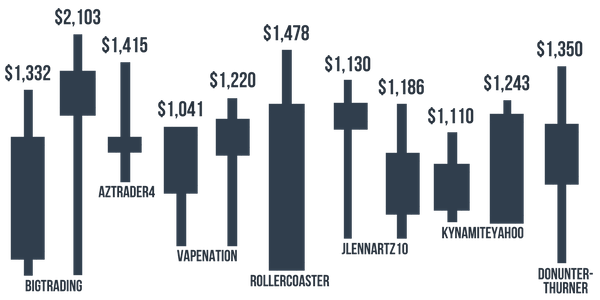 NOTABLE GOALS ACHIEVED
BIGTrading withdrew $1,250 and hit 3 of her withdrawal goals which were to take out enough money to buy toys for her kids, purchase a new printer, and make some home repairs.

TheVultureofWallStreet withdrew $1,300, trendfollow took out $1,700, and sssvenky added an even $2K to his bank account.

Jsphillips met his first goal of taking a withdrawal to spend on a Valentine's Day celebration!

Congratulations to JuanAntonio, Churinga, Joelclass12, sunlounger77, and ArsenPurpose who all also took withdrawals.
WINNING STREAKS


FEBRUARY FUNDED TRADERS ACROSS THE GLOBE