Looking for volatility? Keep an eye on the metals market and the price action in Gold. While the yellow metal has been grinding higher over the past few months, wide intraday swings sent prices higher and lower last week. The wild action has some players wondering if Gold is ready to reach new highs.
---
---
Prices Spiked Tuesday... but Why?
The metal rose for a second consecutive week last week and, while the weekly gain was rather modest, prices saw two notable moves. First, a $20 spike (or $2,000 on a one-lot) after the long Presidents' Day weekend pushed the yellow metal to its highest levels since April 2018 on Tuesday. Trading was choppy Wednesday before a substantial $20 retreat Thursday. Gold rose $2 on Friday and finished up $7 for the week.
Tuesday's big rally baffled most traders because there didn't seem to be a specific catalyst for the surge. Was it moving on renewed inflation fears? Was is it a play on the U.S. Dollar? Did US-China trade talks fall apart? For whatever reason, players were buying more Gold than Mr. T, and the metal hit 10-month highs Wednesday midday.
The 30-minute chart (below) shows how Tuesday's outsized move was erased by the end of trading Thursday. A rebound effort took place Friday afternoon and Gold took a stab at the $1,335 (April Futures) level before facing resistance and falling back to $1,330. It's $20 away from midweek highs of $1,350. The chart also shows a support / resistance level at $1,340.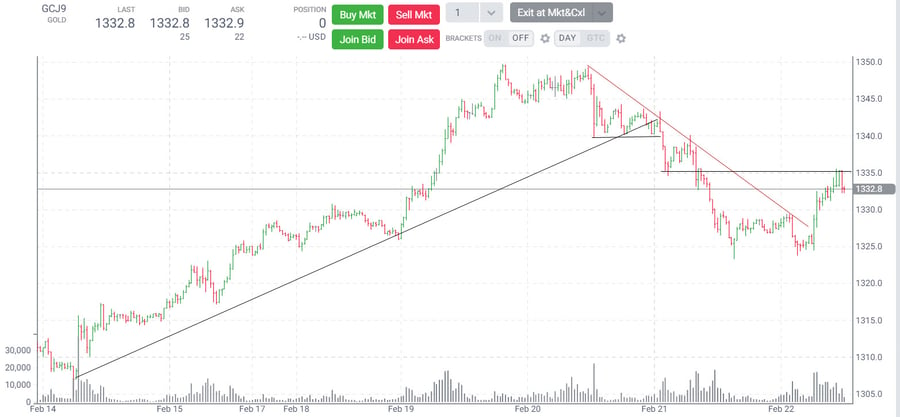 Figure 1: Gold Futures (GC April) 30-Minute Chart in TSTrader
A move beyond $1,360 would represent one-year highs for Gold. But let's not get ahead of ourselves: the first step is a move beyond Friday's $1,335 high, which would set up a possible test of $1,340, then $1,350 after that. On the flip side, one might expect to see some support in the $1,330 area and Friday's lows near $1,325.
A Beautiful Upward Channel
The abrupt midweek turnaround in Gold prices coincided with the release of minutes from the Federal Reserve's January meeting. The commentary took the wind out of Gold's sails (and Treasuries') as the remarks seemed less dovish than expected. In other words, the possibility of higher rates might have weighed on Gold in the wake of the FOMC minutes.
However, the daily chart (below) shows that, even after the big sell-off Thursday, the multi-month bullish trading channel remains intact. Gold bugs have the upper hand, and a move toward the lower end of the trading range (and / or the 50-day moving average) is likely to be met with a fresh round of buying interest.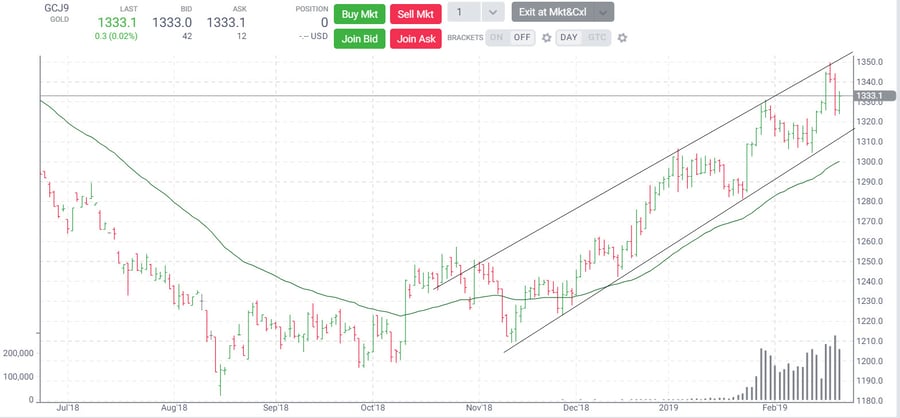 Figure 2: Gold Futures (GC April) Daily Chart in TSTrader
After the roller-coaster action last week, Gold is worth watching in the week ahead. There are a myriad of macro catalysts, including a boatload of economic data (GDP Thursday, February 28) and comments from Fed Chair Powell, that will likely motivate a fresh wave of buying and selling. In short (or long), traders looking for volatility might want to shine a light on the Metals market and, specifically, Gold futures.