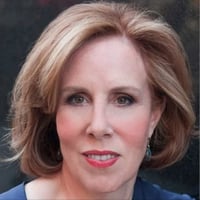 Denise Shull is the inspiration behind the Wendy Rhodes character on Showtime's Billions. In Billions, Wendy is the glue that keeps hedge fund manager Bobby Axelrod from falling apart. In one episode, she connects his $400 million loss to how he treated his dying friend, clearing his head and allowing him to get back to his primal instincts - making money.
In a less dramatic way, that's what Denise does. She says that the prevailing image of an emotion-less trader predicting the market's next turn is a bad myth she's on . Instead, traders need to embrace their emotions in order to trade well.
In this episode of Futures Radio Show with Anthony Crudele, Denise gives so much insight about the human brain and how traders can move past those emotional roadblocks to make better trades - and ultimately, to profit.