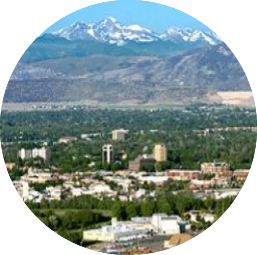 Trading Lessons from Steven's Success:

Don't give up your gains: Steven had a strong day to start his Funded Trader Preparation - gaining $2,141.20 on his first day. Instead of using that to trade more and larger, Steven made sure that his first responsibility was to not surrender those gains. As such, his low balance was $0 and he was able to move into a Funded Account in 10 trading days.

Don't force it: Steven had a number of large gains during his Funded Trader Preparation - days where he gained $4,056.96, $2,141.20, $2,091.68 and $2,124.80. But he wasn't always looking for a home run. If the market wasn't giving him what he was looking for, he didn't force anything. That's probably why his highest losing day was just $562.68.

You can trade on a short timeframe and be successful: One of the other notable takeaways from Steven's trading was that he tended to trade on a short timeframe - just a few minutes. His average winning trade was just over 7 minutes, while his average losing trade was 6 minutes, 39 seconds.

---
After successfully completing his 150K Trading Combine, Steven became our latest funded trader. He operated with remarkable consistency even though he was able to earn a Funded Account in just 20 trading days.

His best trades were in Natural Gas, where he made $6,379.60 of the $9,000 profit target while in Funded Trader Preparation. One of the most remarkable things about these gains is that Steven only had a winning trade 50% of the time on his Natural Gas trades. Instead of sticking with the losers, he would happily get out of a market that was moving against him and look for a place to re-establish the trade later.

Often times what we see with traders is that they allow their bias to dictate their trades - either adding to losing positions or moving stops that would otherwise take them out of a trade.

What Steven understood is that we have the most clarity about a market when we're not in a trade. And that clarity is critical to our success. Steven was also profitable in his Crude Oil trades despite losing money in Crude Oil trades on 63% of days that he traded it. It's just that the days that he was in tune with the market, he was really in tune with the market.

Nice work Steven!