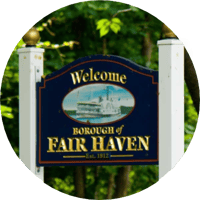 Trading Lessons from Matt's Success:

Don't over-trade: Matt went on an incredible streak during his Funded Trader Preparation - putting up an 11-day consecutive win streak that only saw him make one losing trade. Yet despite being on a hot streak, Matt just entered two or three trades each day, making sure to pick his points carefully.
Stick to your strategy: Matt's strategy - as he outlined it - is to make $200 to $300 every day by taking incremental profits instead of "swinging for the fences." During his $50,000 Trading Combine, Matt controlled his losses, averaging a drawdown of just $161.33 for each losing trade.
One and two-lot positions are enough: Over the last few funded trader posts, the idea that controlling risk is paramount has risen to the forefront. Alongside that theme is the idea that you don't have to trade big size to make a big impact in your P&L. Matt demonstrated that, racking up consistent gains with just one and two-lot positions.


---
From New Jersey, Matt sailed through his $50,000 Trading Combine and Funded Trader Preparation to earn a Funded Account. Exclusively a Crude Oil trader, Matt was able to take advantage of a volatile market since early June to meet his profit objectives. (Below, a Crude Oil daily chart as seen on our new commission-free TSTrader platform.)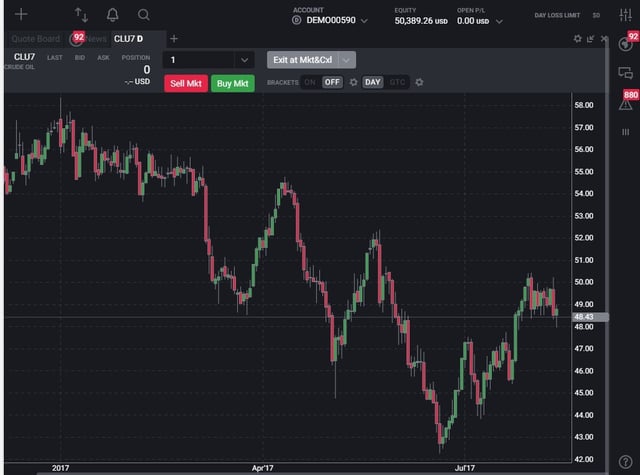 Despite being on a hot streak in his Funded Trader Preparation, Matt targeted just a couple trades each day - looking to make $0.10 to $0.15 on two Crude Oil contracts to meet his daily objective. By targeting his trades very carefully, he was able to maintain a high winning trade percentage (95.65%) with an average daily gain of $276.85.

A high win percentage is something that Matt relied on in his Trading Combine as well. Though it wasn't nearly as high as during his Funded Trader Preparation, the 68.5% win percentage in the Trading Combine meant that Matt cashed in on winners twice as much as he took a losing trade.

One area for Matt to improve on from his Trading Combine is his risk / reward ratio. During that time, Matt made an average of $156 per winning trade and lost $161 per losing trade.

Despite that, Matt epitomizes a slow and steady approach, noting that he'd like to ultimately like to keep adding these incremental profits together in order to eventually grow his account and trading size. For now, he knows his $200 to $300 daily target is best served by trading one and two lots instead of "swinging for the fences."

Nicely done Matt! Keep up the good work.