The Performance Coaches continued to build on last week's gains, putting together a streak of seven consecutive days of winners in their Trading Combine® challenge. Their account is now at $50,601.43. Since initially experiencing a drawdown, the Coaches have since gained $2,000 - putting them in a good position to reach their profit target.
Here's the Coaches talking about their journey thus far - and why they decided to take today off. Check it out!
---
Think you have the profit potential and risk management to trade $30K to $150K of our money?
---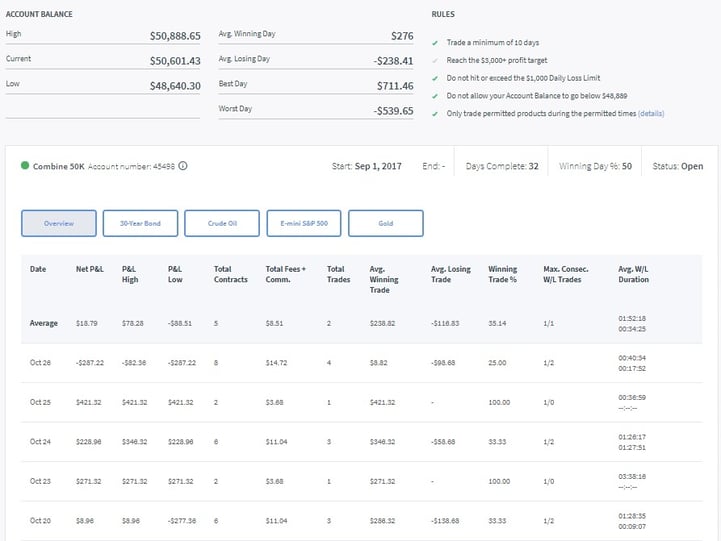 Total performance for the day, including fees and commissions: $0. Balance is $50,601.43. For more, check out their Trading Combine dashboard below.