Crude rose to its best levels in June as escalating tensions between the U.S. and Iran fueled large gains on Thursday and Friday. Prices are now testing key technical levels and price action will likely remain headline-driven heading into an OPEC meeting in early July.
Crude Bubbles as Mideast Tensions Rise
The downing of an American drone is the latest in a string of incidents near an important waterway for oil shipments. Claiming that the drone had entered the country's airspace, Iran says it acted in self-defense and shot down the American drone about 1,000 miles southeast of Tehran and near the Strait of Hormuz. The event was one in a series of incidents in the area, which included attacks on oil tankers a couple of weeks ago that the U.S. blamed on Iran.
Because the Strait of Hormuz, which is just 21 miles wide at its narrowest point, is the main route for the transport of Persian Gulf oil, escalating conflict in the area is giving Crude a notable bid.
On Thursday, prices (August futures) rallied $3, from $54 to $57 per barrel. There are no signs of retaliation from the U.S. so far, and prices rose just modestly Friday, but further escalation and disruption of Crude transports would probably give Crude Oil a substantial lift in the short term.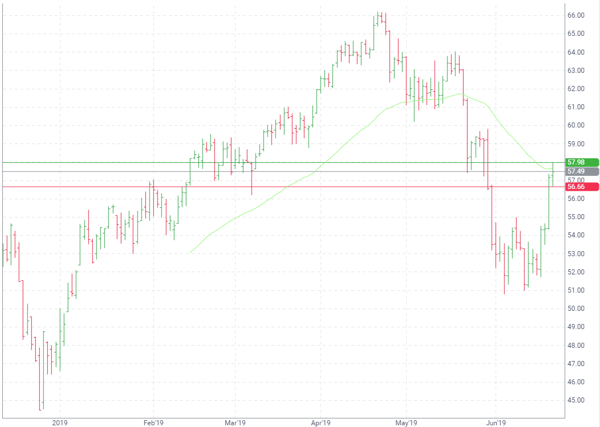 Figure 1: CL Futures (August) Daily Chart
Key Levels to Watch
President Trump tweeted that he has decided not to strike Iran for the drone attack. Crude Oil (August) turned away from $58 per barrel, as well as a 50-day moving average, on Friday (Figure 1). Soon Oil traders will turn attention to other important matters.
First, weekly inventory data will be a factor, with the American Petroleum Institute releasing its report Tuesday afternoon and the Energy Information Association numbers coming Wednesday morning.
The existing Organization of Petroleum Exporting Countries (OPEC) agreement to cut output expires at the end of June, and the cartel holds its next meeting July 1 and 2. They had previously set the dates for June 25 and 26, but the meeting was pushed back to early July to follow the G20 meetings on June 28 and 29. Recent reports suggest that Russia is less keen on keeping existing caps on production in place.
---
---
And, of course, news on the U.S.-China trade front will affect OPEC's decisions and the price of all risk assets, including energy prices. Signs of a trade truce between Trump and Xi would be a positive for Crude Oil, while another disappointing result would raise concerns about future oil demand (particularly from emerging economies that are being hit hard by the trade war) and weigh on Crude in the short term.
In the end, there's a lot at play right now and Crude Oil will likely remain volatile as news events unfold. In that respect, $58 per barrel and the 50-day moving average are key levels to watch, as well as recent support/resistance levels at $55 on the downside and in the $59.50 to $60.00 range to the upside.