Crude oil is moving to its best levels in months, and an upward trend channel on the chart suggests there's more room to run.
After falling sharply in the final few months of last year, prices hit a bottom in the Christmas Eve Massacre before a sharp move higher in the first two months of this year. The new mantra as the uptrend takes shape has been "buy the dip" and stands in stark contrast to the bearish sentiment that beset crude oil prices in late 2018.
---
---
Roller Coaster Prices
Fears about global economic growth and concerns over oil supplies weighed heavily on Crude in the final few months of last year. From a high of more than $76 per barrel in early October, prices (CL April) dropped to a low of $43 by late December. A $3 rebound helped lift prices to $46 in the last few trading days of 2018 before starting a steady ascent through mid-March, to current levels near $58.50. The daily chart (below) shows the big drop and rebound over the past six months.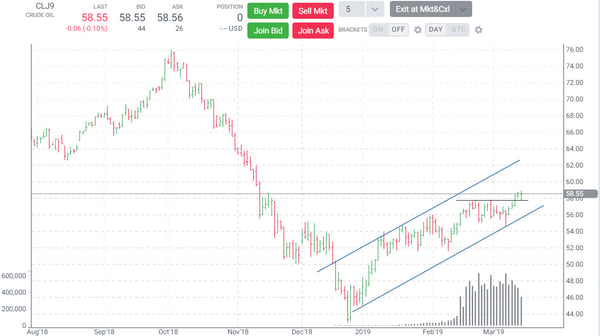 Figure 1: Crude Oil Futures (CL April) 30 Daily Chart. As of March 18, traders should be trading in the May contract.
The technical take now seems positive. Crude Oil is seeing an uptrend and moved above a previous (from mid-February to early March) resistance level around $57.50 to reclaim $58.50. It has now recovered $15.50, or 47%, of the $33 drop suffered from early October to late December last year. At $59.50 per barrel, it will have recovered half of the loss.
Zooming in to Crude price action with a 1-hour chart (below) shows the short-term uptrend. After moving into positive territory briefly Friday, crude had moved higher during every trading session (for the week ended March 15th) and was helped by bullish API data Tuesday afternoon, followed by EIA numbers Wednesday morning.
The action late in the week (which saw a morning dip to $57.75, only to be greeted with buying interest and a rally back to positive territory Friday afternoon), suggests that short-term weakness motivated fresh buying interest.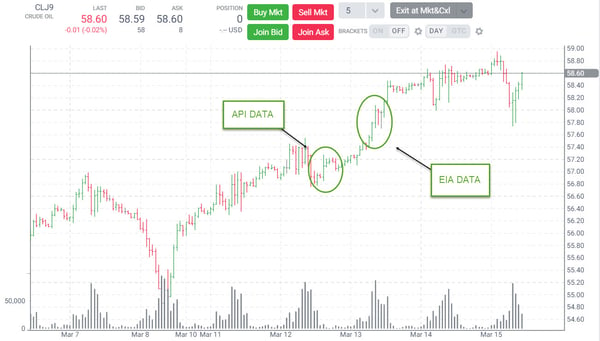 Figure 2: Crude Oil Futures (CL April) 60-minute Chart
A Look Ahead: 3 Potential Drivers
Whether crude can bubble higher in the second half of March depends on several factors. Weekly inventory data will again be watched Tuesday afternoon and Wednesday morning because supply concerns have not totally gone away. While the Organization of Petroleum Exporting Countries [OPEC], along with Russia, vowed to make production cuts late last year, increased US output is helping to meet demand.
While supply concerns remain a factor, there are signs that the intense fears about global economic growth that sank crude last year might have been overblown. For instance, even as China's economy is slowing, data released last week showed China's oil consumption in the first two months of 2019 up 6.1% from a year earlier and at record high levels. Crude will continue to react to economic data (both at home and abroad), as growth uncertainty persists.
Lastly, commentary from OPEC and the Trump administration remain wild cards. OPEC will be keeping production the same through the next meeting, but President Trump has been an active critic of the cartel. On February 25, he told OPEC to "relax and take it easy" and sent Crude Oil skidding for a one-day 3% drop. While the knee-jerk reaction proved short lived, further mention of OPEC from the President, or talk of possibly releasing some supply from strategic reserves, could potentially cause additional short-term dips in Crude going forward.