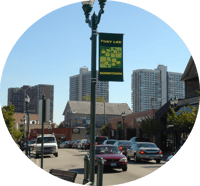 Trading Lessons from Yvonne's Success:

Have your own daily loss limit: Yvonne held her daily losses to less than $600 - when she could have lost 5x that amount under our trading rules. Keeping losses tight, she was able to ensure that she could trade for tomorrow.
Compound your winners: Yvonne knew when she was reading the market well and became more aggressive when she had accumulated the profits to do so. With tight risk controls, she was able to pyramid gains into a Funded Account.
You can be wrong most of the time and still profit: Yvonne had a winning trade percentage of 34.44%. However, with an average winning trade that was 4.4x her average losing trade, she didn't have to be right constantly. In fact, on her best day, she was right on just 20% of her trades.
---
Three days into her Funded Trader Preparation, Yvonne was one-fifth of her way towards her max drawdown, down a total of $829.14. Yet she kept her emotions in tact, avoided revenge trading and was able to put together an 8-day winning streak that would set her on her way to a Funded Account after first passing the $150,000 Trading Combine.

Ultimately, those losses were an anomaly as 79% of Yvonne's trading days were profitable, with an average winning trade that was 4.4x her average losing trade. She also held her profitable trades 3x longer than her unprofitable trades - 31 minutes vs 9 minutes. If something wasn't working, she had no problem getting out and looking for the next opportunity.

Before finding her niche in futures, Yvonne started trading stocks two years ago. While in Funded Trader Preparation,Yvonne proved adept at trading energy products, posting strong profits in Crude Oil and Natural Gas. Impressively, these products were ones where Yvonne could let her profits run. She posted a $4,134.32 day trading Crude OiI that ultimately put her into a Funded Account. She also had two other days where she gained $1,244.32 in Crude Oil and $1,581.60 in Natural Gas.

Of the six products she traded, she was profitable in five of them, with $417.69 in losses while trading E-Mini S&P futures.

Yvonne followed the TopstepTrader scaling plan to perfection, trading more contracts when she was most in-the-zone. For example, on her final day of Funded Trader Preparation, she traded an average of five contracts per trade as she had the Crude Oil market pegged. The majority of days (even her profitable ones), she stuck with two or three contracts per trade.

Nice work Yvonne! We can't wait to see these same results in your Funded Account.