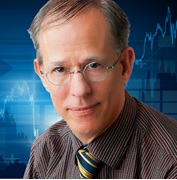 You'd be hard pressed to find a successful trader that hasn't blown up a trading account. Paul Tudor Jones. Ray Dalio. Both have. It is clear that early struggles are a common theme among traders that are successful in the long term. In fact, early success may be more detrimental than helpful for trader development.
Dr. Kenneth Reid had both. He recalls the day that he made more than $5,000. And the day that he lost more than $30,000. That math doesn't add up, and he ended up taking a $130,000 loss.
This week's Limit Up goes through Dr. Reid's struggles and his quest to find out why he had an addictive trading habit. Check it out, and be sure to subscribe to Limit Up on iTunes, Google Play or Soundcloud to get the fresh episodes each week delivered to your inbox.