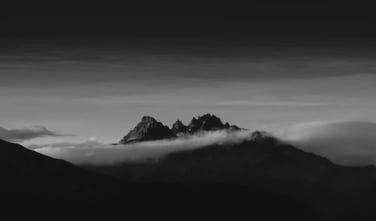 Except for a small blip, markets have continued their trend for most of the month.
Whether you've found opportunities depends in part on how well you've prepared. Even if you found yourself on the wrong side of a trade more often than you'd like, you can always get back on track.
Take a moment to read three of TopstepTrader's most popular articles from January, and use the insights to make the most of February.
---
Want to join our traders in a Funded Account™?


---
No matter what kind of trader you are - swing trader, day trader, position trader, or scalper - you share one thing with all the others: you want to make money. But in order to make money, you have to be in the game. That's why our number one rule is "Always trade for tomorrow."
When you hear about a trader who enters the market with just $25,000 and ends up one of the most powerful traders in the world, you may want to chalk it up to luck. Before you do, read these tips from Tom Baldwin, the man who did exactly that. You'll see just how important hard work and self-control really are.
Entering the market isn't like going to Vegas. You can't expect to throw some money around and find yourself splurging on a steak dinner at the end of the night. Successful traders have a plan to keep them focused and on track.
If you have any questions or feedback, please leave it in the comments.