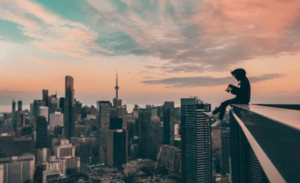 Volatility was the name of the game last month. Big swings may cause a few sleepless nights and anxious days, but they can also be profitable if you're prepared. A robust risk management plan is the key to navigating the market's sharp turns. Let's take a look at some of February's blog post that can help you get ready for the next wild ride.
---
Want to join our traders in a Funded Account™?


---
You're almost always better off taking what the market gives you. That may be even more true with high volatility. Take a lesson from TopstepTrader's coaches and CVO Michael Patak on how to make the most of an erratic market.
When it comes to volatile markets, you need to stay cool to come out ahead. Keep your wits about you, make these tweaks to your plan, and you may cash in while others flounder.
Whether playing blackjack or the market, Blair Hull finds financial opportunities where others see nothing. That doesn't mean his career is based on luck. See how Hull hones his edge with education.
The open can tell you a lot about how the market is going to go. See how performance coach Dan Hodgman reads a gap between one day's settlement price and the next day's open in this first episode of The Trade.
Experience is the best teacher, but what if you're just starting out? These tips from a few of our top funded traders can help no matter what mood the market is in.
If you have any questions or feedback, please leave it in the comments.