FEATURED TRADER
John F. from Winona Lake, Indiana withdrew $1,400 this month from his Funded Account™ after he gained $3,473 in just 10 days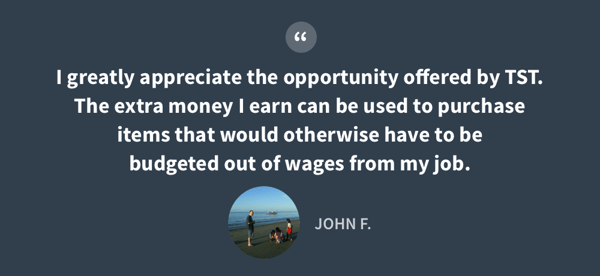 LATEST ACHIEVEMENTS
August proved to be a busy month for our funded traders - with many of them putting up solid performances. With liquidity coming back to the market in September, we're expecting good things from our community:
WINNING STREAKS
Streak of the month goes to Ben D. in the U.K. who put together a 13-day win streak for $1,463. Talk about consistency. Here are the other notable streaks: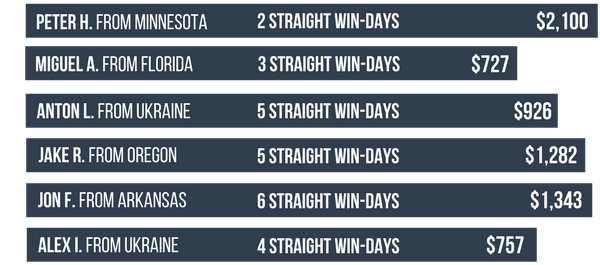 IN CASE YOU MISSED IT
Here are a few can't miss posts to kickstart next week's trading:
Profitable Scalping: New Funded Trader

Don't Let Losing Trades Define You: New Funded Trader

Coach's Playbook: Re-entering Markets After a Setback

Trader Behavior:

Do You Have Realistic Expectations?
AUGUST FUNDED TRADERS ACROSS THE GLOBE
COMPANY UPDATE
TopstepTrader Ranks No 1,261 on the 2017 Inc. 5000
TOP VIDEO
Chat with TopstepTrader's Executives