Futures traders have a lot of information to process in order to make good trades. How are correlated markets performing? What is the long-term trend? What is the trend for the day? But one thing that they may overlook, even as equity futures traders, is earnings reports.
Yesterday offered a prime example (pun intended) of why futures traders have to be aware — and get out of the way of — of major earnings reports.
At 3 PM CT, Amazon reported earnings. Three minutes later, the Nasdaq moved 80 points... $1,600 on one contract.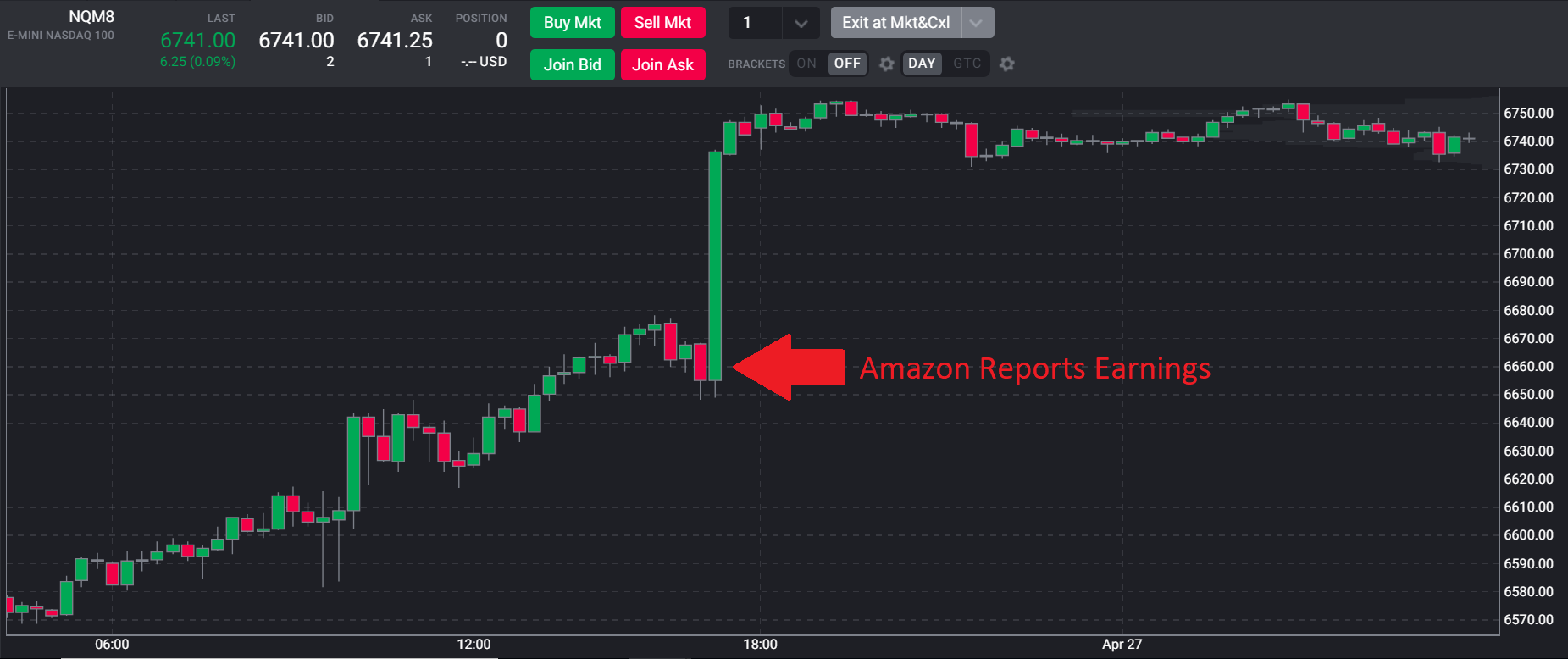 Yesterday's earnings report saw Amazon stock climb 6% after hours — adding to 4% intraday gains and reaching a new all-time high. That's great for stock holders, but also great for those that were long Nasdaq ($NQ) futures. As the chart above indicates, the NQ rose 100 points in the few moments after the Amazon report. If you were short, you likely would've had extreme slippage as your order got lost in the masses trying to buy.
That move equates to $2,000. But as you can see by the 1-minute chart below, the bulk of that move happened in three minutes, when the price rose from 6,650 to 6,730. Trading one contract, that's a $1,600 move.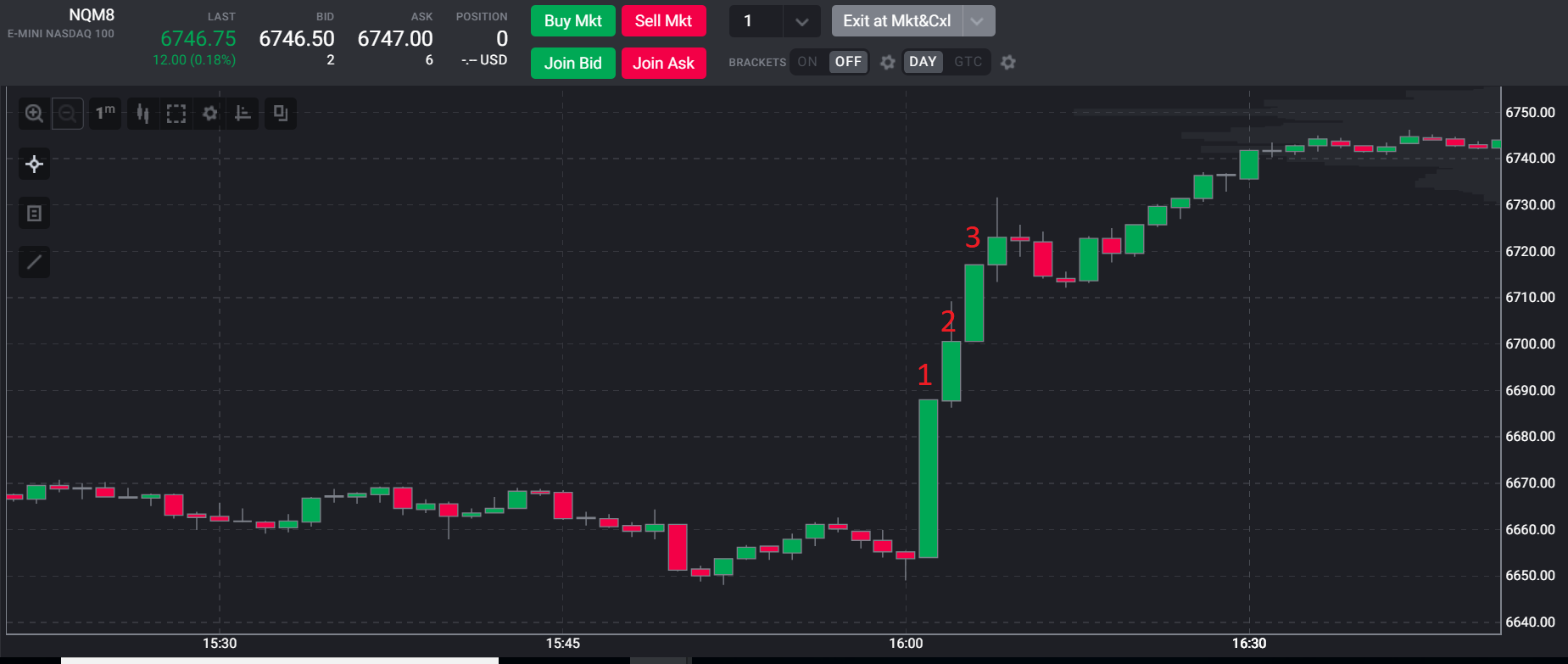 But don't think that the direction the market moved was a predetermined outcome. No one knew what Amazon was going to report. The only thing you could "know" is that the market would likely have a very strong reaction to that report.
These binary events are dangerous for traders — similar to economic events like Federal Reserve statements or the U.S. GDP report (today at 7:30 AM CT). What you need to do is first, know that it's happening, and second, stay out of its way.
The reason the market reacted so strongly is because Amazon is such a heavy weight in the index. It's also been one of the main engines driving gains in the index for the past 18 months.
So you don't get caught off guard, here are the other top weightings of the Nasdaq that could potentially cause large moves. As you can see, the only major holding left to report earnings is Apple, on Tuesday, May 1:
Apple (11.179%)

—

Tuesday, May 1

Microsoft (9.569%)

—

REPORTED

Amazon (9.516%)

—

REPORTED

Google Parent Alphabet (8.921%)

—

REPORTED

Facebook (5.151%)

—

REPORTED
---