Our traders are making big and small moves every single day to boost their earnings and further cultivate their trading skills. Every now and then, a trade stands out to us as particularly smart. It's not always about the most profitable trades, but ones that demonstrate discipline and steady insight. This week's notable trade is a perfect example.
Funded trader Lina B. from Israel, after taking into account the previous day's high (PDH) and low (PDL), was successfully able to profit in Crude Oil last week. After going long as a test of the previous day's high, they got out following a swing to the upside, netting $600 on the trade.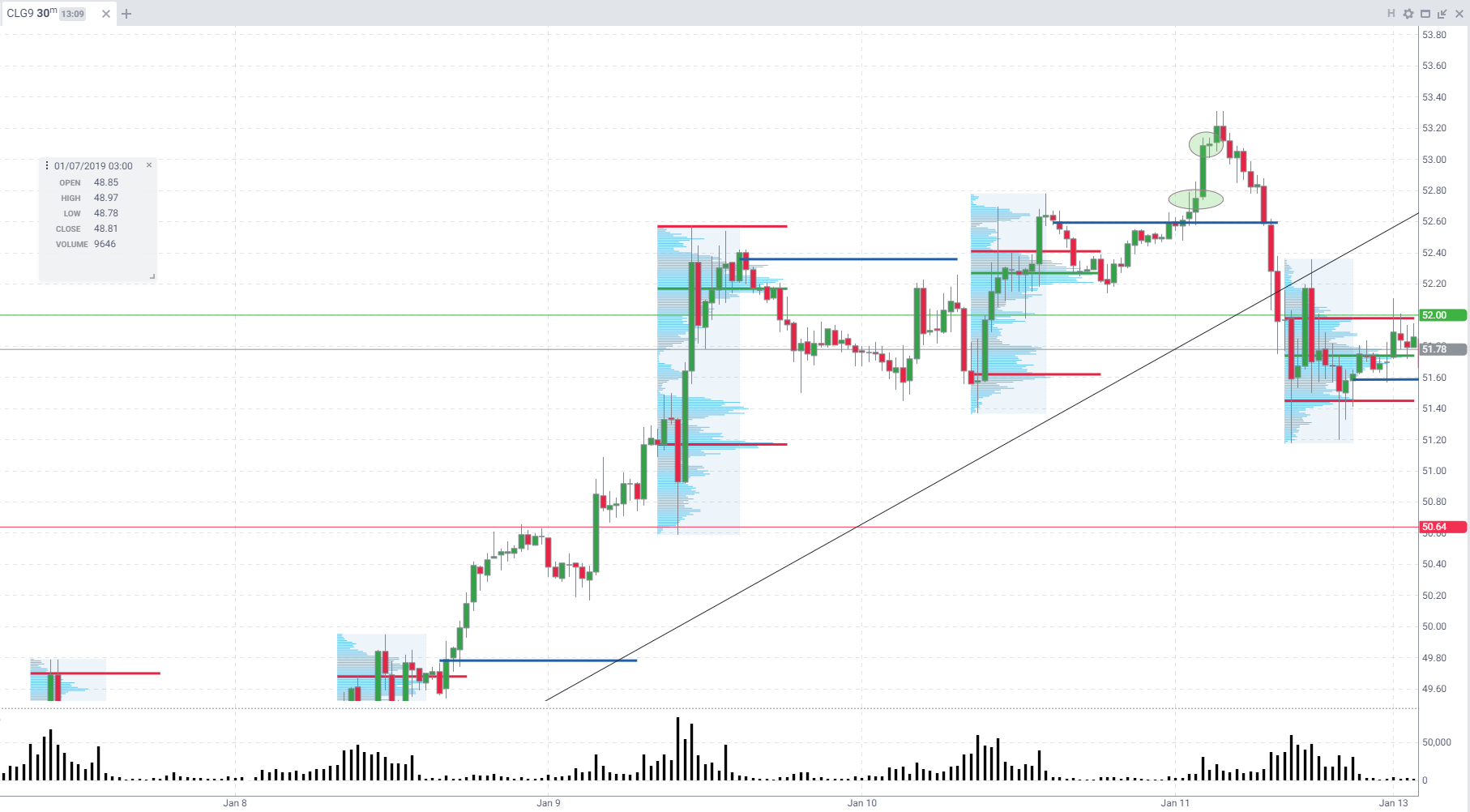 What we liked about this trade was three-fold.

First, while it is certainly tempting to keep riding a swing in one direction or another, Lina took profits in a show of restraint. As a result, they were able to preserve earnings and dodge a helluva dip. As we always say, discipline pays dividends.

Second, the trade demonstrates the value in considering the PDH and PDL, along with overnight highs (ONH) and lows (ONL), in a given market before placing a trade. Some traders even suggest considering weekly highs (WH) and weekly lows (WL) as well. These levels, held relative to the prior day's settlement price and overall volume, can illustrate the range in which a market is trading and help you evaluate whether it's likely to break through or slip, providing guidance as to whether a long or short position may be prudent.

Third, Lina's trade is a perfect example of how such an approach can benefit your overall earnings because it demonstrates exemplary risk management. The key to evaluating these metrics is knowing when to call it. In this case, Sela was running with a momentum trade and got out when the market slowed up. That's when they decided enough was enough. As a result, they made a nice little profit.

It's important to note that this trade, as is the case with any trade, presents risk, which Lina understood. You have to make a judgment call on when to get out. If you're out too early, you leave profit on the table. If you're out too late, the reversal could leave you in the red. Such is the life of a trader. When entering a trade like this, it's important to ensure your risk associated with it does not outweigh the possible profit. In fact, we'd advise you to try and keep your risk to at least half of the potential profit. Weighing PDL and PDH as you do so can certainly help.

What about you? How do you use PDH and PDL in your trading strategy?